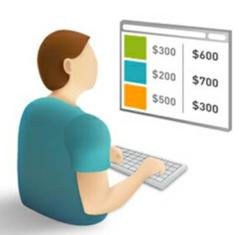 We work closely with retailers around the world to help them unlock the strategic potential of their product pricing and assortments
Boston, MA (PRWEB) November 13, 2012
Pricing-intelligence-solution-provider, Upstream Commerce, today announced expansion of its Partner Program to broaden the availability of its pricing intelligence services to retailers worldwide.
The Upstream Commerce Competitor Price Tracking Solution is a sophisticated, cloud-based Software-as-a-Service (SaaS) solution that uses advanced artificial intelligence, semantic analysis, data-mining, and image-recognition-algorithms to allow retailers to track specific pricing and assortment data on competitors' websites in real-time and adjust prices and product-mix accordingly.
"We work closely with retailers around the world to help them unlock the strategic potential of their product pricing and assortments," says Gilon Miller, Upstream Commerce's Chief Marketing Officer. The Company's mission is to help retailers compete more effectively, increase sales, and grow profit margins through the use of our advanced, automated real-time intelligence platform," Miller says.
"We're looking for quality partners," Miller continues."Platform Providers, Digital Marketing Agencies, Solution Providers, Solution Integrators, Consultants, and Vendors of related eCommerce solutions -- people who are active, engaged, committed and dedicated to delivering best-in-class solutions from an industry-leading company to their retail clients," Miller says.
Services that Partners will convey to their clients include real-time pricing and product assortment intelligence achieved through Upstream Commerce's sophisticated extracting, sorting, analysis and reporting. This hard-to-come-by information provides retailers with control over product-matching, assortment overlap, price intelligence, last-day-price-change reports, and trend graphs, to name a few.
The Upstream Commerce Partner Program lets partners introduce their retail clients to a best-in-class pricing intelligence solution that will help them increase sales and profits as well as be more competitive in the marketplace. In addition, Upstream Commerce's Partners become part of a rewarding and innovative program with an industry leader, sharing in the recurring revenues from Upstream Commerce's services.
To see a live demo of Upstream Commerce's solution: upstreamcommerce.com/demo
For more information about the Partner Program: upstreamcommerce.com/about/partner-program
About Upstream Commerce
Upstream Commerce was co-founded in 2010 by Amos Peleg, CEO, and Dr. Shai Geva, CTO, seasoned experts intimately familiar with e-commerce and Web technologies.
Since its inception, the Company has experienced consistent growth, now serving many Retail Industry leaders worldwide -- many of them on the Internet Retailer 500 list.
To see a live demo of Upstream Commerce's solution: upstreamcommerce.com/demo
See a video of the Upstream Commerce solution: price intelligence
Website: UpstreamCommerce.com
E-mail: info(at)upstreamcommerce (dot) com
Media Contact:
Gilon Miller
Chief Marketing Officer
Upstream Commerce
1.800.815.1842
gilonm(at)upstreamcommerce(dot)com
UpstreamCommerce.com