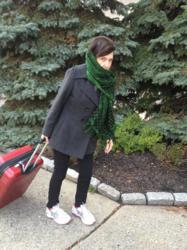 Neither hurricane, nor lack of power shall stop SMARTTraining from spreading the good word about Singapore Math®.
Poughkeepsie, NY (PRWEB) November 07, 2012
"Cancel while you can!" said Tricia Salerno's friends and family members on Saturday, October 27, referring to her planned trip from Manhattan to Poughkeepsie, New York. Hurricane Sandy was on the way and preparations were underway to minimize the disaster.
Poughkeepsie Schools contacted SMARTTraining in August, 2012, requesting professional development for their teachers who were newly implementing Singapore Math® textbooks in their classrooms. Due to district scheduling difficulties, the training was postponed until October 29. Tricia Salerno, staff development provider, planned to rent a car on Sunday and drive to Poughkeepsie.
Watching the weather and news on Sunday, yet not wanting to disappoint Poughkeepsie teachers, Salerno decided to take public transportation rather than rent a car. Trains were to be cancelled at 7 p.m., so Salerno hopped the 1:45 and hoped for the best. Twenty minutes after arriving at her hotel, she heard the news that school was cancelled for Monday. On Monday afternoon, school was cancelled for Tuesday as well.
All's well that ends well. On Wednesday, Salerno consulted with 22 Poughkeepsie Schools professionals regarding their use of Singapore Math® textbooks and teaching strategies and how those practices relate to Common Core State Standards (http://www.commoncore.org) and New York State math modules, (http://engageny.org/resource-tags/modules/).
To learn more about SMARTTrainers' workshops, on-site training, and other professional development opportunities available throughout the United States, visit http://www.SingaporeMathTraining.