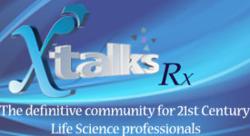 Toronto, Canada (PRWEB) November 06, 2012
Global manufacturers are constantly exploring new possibilities for producing biosimilars or follow-on biologics to extend product pipelines and increase availability of lower cost products.
As biopharmaceuticals are large, complex molecules manufacturing changes may alter clinical efficacy and safety of the biologic product, complicating their development.
In this exciting new webinar, experts at Catalent Pharma Solutions will explore the current regulatory and scientific challenges facing an industry engaged in developing biosimilars. This presentation will place particular emphasis on European and American regulatory frameworks.
For more information about this event or to register, visit: http://xtks.in/xto-542
Xtalks, powered by Honeycomb Worldwide Inc., is a leading provider of educational webinars to the global Life Sciences community. Every year thousands of industry practitioners turn to Xtalks for access to quality content. Xtalks helps Life Science professionals stay current with industry developments, trends and regulations. Xtalks webinars also provide perspectives on key issues from top industry thought leaders and service providers.
To learn more about Xtalks visit http://xtalks.com/ContactUs.ashx
Contact:
Karen Lim (416) 977-6555 ext 227
clientservices(at)xtalks(dot)com