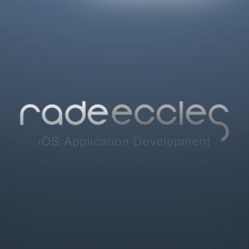 Overland Park, KS (PRWEB) November 01, 2012
Rade | Eccles announces the on-going success of the Pennyweight application for iPhone, iPod Touch, and iPad users. Pennyweight was designed by professional dealers, for professional dealers, with an eye toward streamlining the process of calculating the value of gold, silver, platinum, and palladium based on weight, market price, fineness, and margin percentages. Pennyweight provides a trustworthy mobile calculator that helps jewelers, pawn brokers, other dealers and individuals save time and money.
Users need only choose a few criteria such as fineness (purity), unit of measure (troy ounces, pennyweight, or grams), and enter the weight. Pennyweight will automatically calculate the value based on the current market price. For a further breakdown, users can source their data from the New York Spot price or the London Fix price, fine tune their buy/sell multipliers, and base the calculation on current market price, previous day's close, or a custom base price of their own.
Other features of Pennyweight include:

Quickly calculates values for gold, silver, platinum, and palladium
Live market feeds and 24 hour charts from Kitco
Instant access to New York Spot and London Fix market prices
Calculate value based on the current market price, yesterday's close, or a custom price
Historical charts from Kitco.com in 30 day, 60 day, 6 month, 1 year, 5 year, and 10 year increments
Ability to set margin percentages for buying and selling (e.g. buying at 60% and selling at 120% of market price)
*Privacy options include the ability to show or hide market prices on the main screen and set margin percentages on a
separate screen so they are not visible to customers

Feedback on the transaction and calculated value on a per unit basis (e.g. "Buying at $22.87 per dwt")
Separate configuration settings and values for each alloy
Cached memory that stores all settings and values between sessions. Safely exit the application to answer a call or use
another app and resume where you left off

Support for currencies of more than 125 countries
Business owners have found that Pennyweight can also lower overhead costs. By making an iPhone, iPod touch or iPad available to employees, business owners no longer need to supply expensive hardware or laptops and can be assured that all calculations are trustworthy.
With the ability to instantly access the current market price and set up different margins for buying and selling as well as separate margins for each metal, Pennyweight helps dealers process transactions faster and with greater accuracy. You can learn more about Pennyweight and other useful apps from Rade | Eccles at http://www.radeeccles.com or check them out in the App Store.
Pricing and Availability:
Pennyweight is only $2.99 (USD) and available worldwide exclusively through the App Store in the Financial category. Promo codes are available for qualified reviewers. Please specify the website or blog you represent when making your request.
Pennyweight 2.0.2: http://www.radeeccles.com/Pennyweight.html
Purchase and Download: http://itunes.apple.com/us/app/pennyweight/id349968787?mt=8
Media Assets: http://s1011.photobucket.com/albums/af235/radeeccles/Pennyweight/
Rade | Eccles is an experienced mobile application development firm dedicated to using mobile technology to empower businesses. Specializing in iOS applications for the iPad, iPhone, and iPod touch, Rade | Eccles helps clients achieve measurable goals by focusing on the four key components of application development: Design, Value, Quality, and Support. The Rade | Eccles team brings expertise in software engineering, user interface design, mobile strategy, and app lifecycle management. Copyright (C) 2011 Rade | Eccles. All Rights Reserved.
Apple, the Apple logo, iPhone, iPod and iPad are registered trademarks of Apple Inc. in the U.S. and/or other countries.