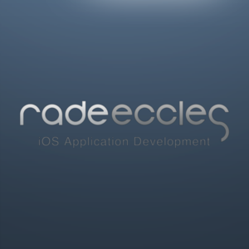 The best multi-purpose light app on the market...
Overland Park, Kansas (PRWEB) November 06, 2012
The Rade | Eccles Retro Light application for iOS remains an App Store favorite over 2 years after it's initial release. Retro Light combines vintage analog hip with a modern ultra-lounge vibe to create the best multipurpose light app on the market. Choose between the utility of an LED/LCD flashlight or the euphoria of a mood light using a classic interface that evokes 70's era Hi-Fi stereo systems to provide a blissful and groovy user experience.
A single, well placed button will quickly toggle the flashlight functionality on or off. For iOS devices that have an LED this produces an ultra bright light to help navigate in the dark. Devices without an LED will take advantage of the full LCD screen and display a bright white background which can be used to light your path.
Retro Light is more than just a simple flashlight; it is a relaxing ambient mood light as well. Whether docked in the cradle, held in the hand, or strategically placed in a room, it will provide a random oscillation of vibrant light. As it cycles through color, intensity, and brightness settings it produces a never ending stream of soothing ambient colors to enhance your mood.
Features of Retro Light include:

Instant access to a powerful LED flashlight on supported iOS devices
Instant access to a bright white LCD display on all other iOS devices
Customizable settings for color, intensity, and brightness
Random oscillation of customizable settings produce an endless spectrum of mood lighting
Toggle an "always on" option to prevent the device from sleeping for long lasting enjoyment
Realistic sound effects for button presses and switch toggles complete the retro user experience
Hide the surrounding frame and user interface to experience full screen ambient light
Pricing and Availability:
Retro Light is free and available worldwide exclusively through the App Store in the Utilities category.
Rade | Eccles: http://www.radeeccles.com
Retro Light: http://www.radeeccles.com/RetroLight.html
Download: http://itunes.apple.com/us/app/retro-light/id389026163?mt=8
Rade | Eccles is an experienced mobile application development firm dedicated to using mobile technology to empower businesses. Specializing in iOS applications for the iPad, iPhone, and iPod touch, Rade | Eccles helps clients achieve measurable goals by focusing on the four key components of application development: Design, Value, Quality, and Support. The Rade | Eccles team brings expertise in software engineering, user interface design, mobile strategy, and app lifecycle management. Copyright (C) 2011 Rade | Eccles. All Rights Reserved.
Apple, the Apple logo, iPhone, iPod and iPad are registered trademarks of Apple Inc. in the U.S. and/or other countries.