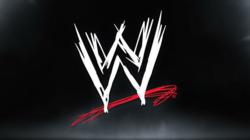 Denver, CO (PRWEB) November 01, 2012
WWE smacked down some big numbers on its recent Australian run. Just last August, three shows down under brought in almost 40,000 fans, ringing up a staggering $3.3 million in receipts. Shows in Sydney and Melbourne were virtually sold out.
A world away in Des Moines, Iowa, the pull is just as powerful – and just as profitable. For example, a recent WWE Tour SmackDown event drew 4,800 fans for a $145,000 gross. Another event in Madison, Wisconsin drew 3,000 fans for a $80,000 gross. A few weeks later, on September 15th, a WWE Supershow in Portland, Maine was attended by 4,000 fans for a $140,000 gate. Another recent WWE event, Monday Night Raw in Bridgeport, Connecticut, was a sellout too, as 6,000 fans flooded the gates for a ring-side view. (Source: Wrestling Observer Newsletter.)
Previously known as World Wrestling Entertainment, WWE continues its live tour through-out the country this fall.
"WWE Tour events have been selling out, both overseas and around the U.S.," said Felina Martinez at online ticket marketplace BuyAnySeat.com. "Fans love the match-ups and the mania. They love seeing the action live and up close, actually feeling the impact when a competitor suffers a smack down onto the canvas. That's why we're proud to be able to offer fans a complete selection of cheap WWE tickets, with a worry-free guarantee to protect their purchase," said Martinez.
"In fact, we have a huge selection of discount WWE tickets, now available at exclusive price reductions on our site," said Martinez. "Fans can save as much as $150 at checkout."
"To access the exclusive savings on the cheap WWE tickets we now have available, customers can go to BuyAnySeat.com and search for WWE – then select their tickets and type in "VOC2012" in the discount code box at checkout," said Martinez.
Upcoming WWE Tour events include Hell in a Cell in Atlanta, Georgia on October 28, 2012; Raw Supershow on October 29th in Charlotte, North Carolina; SmackDown in Fayetteville, North Carolina on October 30th; Raw Supershow in Columbus Ohio on November 12; and SmackDown in Cleveland, Ohio on November 13th. Then there's the Survivor Series on November 18th in Indianapolis, Indiana. After that, Raw hits Dayton, Ohio, and SmackDown arrives in Grand Rapids, Michigan. See below for a complete listing of the upcoming WWE events and tickets available.
To shop for cheap WWE tickets, visit BuyAnySeat.com.
About BuyAnySeat.com: An online ticket marketplace, BuyAnySeat.com connects sports, theater and other live entertainment fans to an extensive worldwide network of ticket sellers. The site's simplified listings and navigational tools enable fans to easily locate, compare and purchase inexpensive, discounted or lower-priced tickets to virtually all advertised sports and entertainment events around the globe. The site, which is PCI-compliant and Norton Secured, also provides customers with a complete Worry-Free Guarantee on all ticket purchases. Based in Denver, Colorado, BuyAnySeat.com is a subsidiary of Denver Media Holdings. For more information, please visit http://buyanyseat.com.