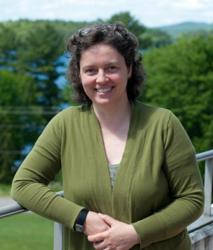 Saranac Lake, New York (PRWEB) November 01, 2012
The Trudeau Institute has announced that it is the recipient of a $229,865 grant to support tuberculosis research from the Bill & Melinda Gates Foundation's Global Health Program. Trudeau faculty member Dr. Andrea Cooper was awarded the grant for her work using mouse models to develop an improved tuberculosis vaccine. The Gates Foundation is a major funding source for tuberculosis research, and its grants process is highly competitive.
Mice are used extensively in biomedical research because they are small, easy to handle and breed quickly. Extensive tools are also available to study the mouse response during disease, resulting in experiments that generate extensive information that is definitive, interpretable and extremely useful in the control of human disease.
Nonetheless, the translation of mouse studies into the human arena must be approached with great thought and care. In tuberculosis, many elements of the human disease have not been successfully modeled in the mouse. Importantly, the mouse fails to develop the same type of disease seen in humans. This had been presumed to be the result of basic biological differences between the two species. It is now known, however, that temperature stress can profoundly impact the response of mice.
The purpose of the Gates Foundation grant to the Trudeau Institute is to investigate the impact of reduced temperature stress on the development of tuberculosis in the mouse model. Under Cooper's supervision, mice will be housed at a temperature more closely resembling their natural preferences, and their immune response to infection with the tuberculosis bacterium will be followed.
Once mice are relieved of temperature stress, their immune response is expected to more closely parallel the human response, allowing Cooper and her team to better study tuberculosis for the purpose of developing an improved vaccine which can successfully prevent this devastating disease, which currently ranks as the eighth leading cause of death in the world. The Gates Foundation grant to Trudeau covers a 17-month period and is eligible for renewal.
About the Trudeau Institute
The Trudeau Institute is a nonprofit biomedical research center founded in 1884 by Dr. E.L. Trudeau. The Institute's fundamental research on immunity fosters the development of vaccines, treatments and cures for many life-threatening diseases, including cancer, tuberculosis and influenza. The Institute is supported by federal and state grants and contributions from individuals, private foundations and corporations. For further information about the Trudeau Institute, go to http://www.trudeauinstitute.org.
Press Contact:
Kim Godreau
Trudeau Institute
kgodreau (at) trudeauinstitute (dot) org
(518) 891-3080, ext. 561