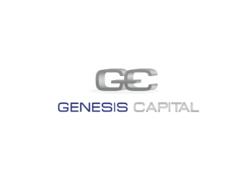 Investor demand for apartments continues to increase rapidly, and the rate of transactions is now at the same level as it was in 2005, says Jones Lang LaSalle analysts.
San Francisco, CA (PRWEB) November 13, 2012
The Jones Lange Lasalle 2013 Cross Sector Survey, released in October, showed that investors ranked Multifamily as the most appealing product type (43%).
The survey showed that two factors are driving the trend to multifamily investment. First, Multifamily is viewed as a "flight-to-safety" product, one where risk is relatively well controlled. Secondly, lending market appetite is fueling multifamily trades for Class A in primary locations and some secondary assets and locations.
Investor demand for Multifamily product continues to increase rapidly as the rate of transactions is at the same level today as it was in 2005, according to Jones Lang Lasalle analysts. It was at $23 billion at the first half of 2012, and at $24 billion at the end of August. National bulk portfolio sales were a key driver in the surge of Multifamily product deals; they jumped 32% from the first half of the previous year, according to the analysts.
Genesis Capital, which assists off market buyers and sellers of commercial real estate, recently formed its Small Balance Multifamily Group to address the strong demand from buyers and sellers. Genesis Capital continues to help institutional buyers with large multifamily acquisitions, but now smaller buyers can be assisted as well. The new group typically deals with multifamily in the $1M to $3M range +/-.
"The apartment development pipeline has amplified and investor appetite for core multifamily properties has pushed towards peak levels. We anticipate a spike in transaction volume as sentiment toward risk aversion fades, investors pursue higher yields and entrepreneurial value-add strategies re-emerge," said Jubeen Vaghefi, managing director and leader of Jones Lang LaSalle's Multifamily Capital Markets business. "While investor appetite is strong now and will remain so in 2013, the compounding occupancy and rent growth that the Multifamily market is experiencing now may begin to lessen in 2015 and beyond."
Many urban gateway markets have seen important increases, as many consumers have put off home purchasing decisions due to the unstable economic environment. This has kept the pool of renters growing ever larger. Also, the key home-buying demographic (ages 44 and under) have been stressed by the financial crisis and are much more inclined to rent than to buy, the analysts said.
About Genesis Capital
Genesis Capital employs cutting edge technology and expert knowledge to assist buyers and sellers of off market real estate. Genesis sources off market assets from private clients and from banks for opportunity buyers. Assets may or may not be distressed, but they are always off market. Genesis works principal to principal only (no brokers) in order to keep fees low. Genesis is a main affiliate of Off Market Association.