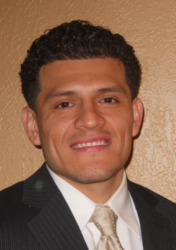 Deerfield Beach, FL (PRWEB) November 01, 2012
Mr. Alex Livelli is an individual that has always been determined to succeed in all that he attempts in both his personal and business lives. He has constantly sought to be progressive in his scholastic career, from his highschool diploma, to his Associates Degree in Marketing Management from Broward College, and culminating with his attaining his Bachelors of Marketing from Florida Atlantic University (FAU).
Mr. Livelli has always been driven to attain advancement in the career arena as well. Beginning in his youth he understood the importance of developing a strong work ethic that continues to this day. He began at the tender age of 13 when he assisted in his family's international service provider business. Advancing forward being promoted at the age of 16 to the sales division where he fell in love with sales and marketing. At the age of 18, he honed his skills further and applied them in his role at Applied Card Systems (ACS) providing finance, consulting, and analytical services. His professional achievements allowed him to pay in full for his University Degree. Upon graduating FAU, Mr. Livelli has secured a position within WMX Group Holdings, Inc. that will enable him to bring all of his dreams to fruition.
Always the avid sportsman, Mr. Livelli has had an intense interest in Soccer. In high school, he was a team member that excelled and advanced being named the highest scoring player from his school. This culminated in 3 different travelling teams retaining his membership and upon this retention the teams successes included the winning of many tournaments.
In his personal life Mr. Livelli is both a humanitarian and a philanthropist. He has given back to his community in so many ways: offerring free haircuts to disadvantaged youth, serving his church, mentor youth by coaching soccer teams, and establishing two businesses in Peru that provide shelter, food, and clothing to impoverished youth.
Safe Harbor for Forward-Looking Statements
This press release contains forward-looking statements within the meaning of Section 27A of the Securities Act of 1933, as amended, and section 21B of the Securities and Exchange Act of 1934, as amended. Readers are cautioned not place undue reliance on these forward-looking statements, which are only predictions and only speak as of the date hereof. Forward-looking statements usually contain the words "estimate," "anticipate," "believe," "plan," "expect," or similar expressions and are subject to numerous known and unknown risks and uncertainties. These risks and uncertainties could cause the Company's actual results to differ materially those indicated in the forward-looking statements.
Investors are encouraged to carefully review regulatory filings prior to investment consideration. Past performance is no guarantee of future success or that there cannot be losses or business interruption. The Company is in a rapid growth sector that may or may not continue to grow in the future and therefore poses risks that may be different than other investments. Management regularly provides news and additional information believed to be true and accurate at the time of dissemination but has no requirement to modify, comment or change in the future should circumstance change or information prove to be inaccurate for any reason. Additionally, the Company makes every effort to comply with all applicable laws.
Contact:
WMX Group Holdings, Inc.
(WMXG:OTCBB)
Public Relations
info(at)wmxgroup(dot)com