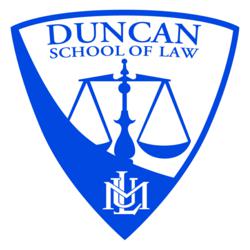 LMU and the ABA have jointly agreed to move forward in a spirit of cooperation.
Knoxville, TN (PRWEB) November 07, 2012
Lincoln Memorial University-John J. Duncan, Jr., School of Law (LMU-DSOL) has withdrawn its lawsuit against the American Bar Association (ABA) and has dropped its appeal of the ABA's denial of the University's first application for provisional approval.
"LMU and the ABA have jointly agreed to move forward in a spirit of cooperation," LMU President B. James Dawson said. "The ABA will allow LMU to resubmit our application for provisional approval before the New Year, and we are eagerly working toward that goal."
LMU has engaged seasoned legal consultant Leary Davis, founding dean and professor of law emeritus at Elon University School of Law, to guide its strategic planning. Davis will also assist LMU in demonstrating appropriate responses to the transformed market for legal education. In its initial application, the ABA had indentified three interrelated Standards with which LMU had not yet established substantial compliance, all of which related to the need to address specifically the nature of unanticipated economic conditions that had adversely affected the legal profession and the demand for legal education since LMU completed its initial law school feasibility study.
In April 2012, The Tennessee Board of Law Examiners (TBLE) announced it would extend LMU-DSOL's approval through 2017. LMU-DSOL originally received TBLE approval in March 2009 with the caveat that the fledging law school seek and receive ABA accreditation. The TBLE approval allows all the School's graduates to apply to sit for the Bar Exam in Tennessee. The Doctor of Jurisprudence program at LMU-DSOL has approval from the Commission on Colleges of the Southern Association of Colleges and Schools (SACS).
LMU will graduate its first class in May. Upon graduation, LMU-DSOL's inaugural class will be eligible to sit for the Tennessee Bar Exam and, provided graduates pass the exam, will become fully licensed to practice in the state of Tennessee.
"We have built a very sound program of legal education that is delivered by top-notch faculty members," Dawson said. "LMU-DSOL is a Tennessee law school that is producing fine Tennessee lawyers. Our mission is to provide educational opportunities in this region and beyond, and that is why we are pursuing national accreditation."
LMU submitted formal notice of its intent to apply to the ABA earlier this week. The University anticipates a spring 2013 site visit.
The Lincoln Memorial University-Duncan School of Law is located in Knoxville's Historic Old City Hall Building. LMU-DSOL is an integral part of LMU's values-based learning community, and is dedicated to preparing the next generation of lawyers to provide sound legal service in the often underserved region of Appalachia and beyond. For more information about LMU-DSOL, call 1-800-325-0900, ext. 5303 or visit us online at http://www.lmunet.edu/law.