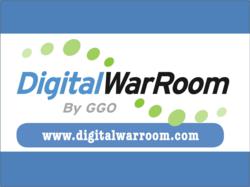 Seattle, Washington (PRWEB) November 01, 2012
Gallivan Gallivan & O'Melia (GGO), global e-discovery service providers and creators of the Digital WarRoom end-to-end e-discovery software platform, announced today that the company will sponsor the E-Discovery Leadership Conference at the Hard Rock Hotel in Hollywood Florida on November 9th.
Conference host organization, Legal Learning Series, led by industry veteran Robert Friedman, is a group dedicated to providing higher continuing legal education programs and offering legal experts, consultants, service and technology providers the opportunity to educate the community. The E-Discovery Leadership Conference is well timed, coming just 2 months after the September 1 effective date of the amended Rules of Civil Procedure, enacted by the Supreme Court of Florida. Among the amendments in the new Florida rules:

Rule 1.200 (Pretrial Procedure): Amended to allow the trial court to consider various issues (such as the voluntary exchange of documents and ESI, and stipulations regarding the authenticity of documents and ESI) related to eDiscovery during a pretrial conference.
Rule 1.201 (Complex Litigation): Amended to require the parties in a complex civil case to explore the possibility of reaching an agreement regarding preservation and the form of production of ESI prior to the start of discovery.
Rule 1.280 (General Provisions Governing Discovery): Amended to now expressly allow for the discovery of ESI. The amendments also add a new subsection (d) which limits eDiscovery for ESI that is not reasonably accessible or overly burdensome or expensive and allows for the court to order the requesting party to bear some or all of the expenses of complying with the discovery request.
Rule 1.340 (Interrogatories to Parties): Amended to expressly allow that, if the records to be produced consist of electronically stored information, the records shall be produced in a form or forms in which they are ordinarily maintained or in a reasonably usable form or forms.
Rule 1.350 (Production of Documents and Things and Entry Upon Land for Inspection of Other Purposes): Like Rule 1.340, it has been amended to expressly allow for the production of electronically stored information as both an answer to an Interrogatory or Response to a Request to Produce (in the form in which it is ordinarily maintained or in a reasonably usable form).
Rule 1.380 (Failure to Make Discovery; Sanctions): Amended to require that, absent exceptional circumstances, the court is not permitted to impose sanctions on a party for failing to provide ESI if it was lost as a result of the routine good faith operation of the electronic information system.
The Gallivan Gallivan & O'Melia team provides e-discovery consulting and project management services to law firms and corporations facing investigations, litigation or other legal challenges requiring sound preservation, collection, processing, review and production of documents.
About Digital WarRoom e-Discovery Platform
The Digital WarRoom platform has been acclaimed by e-discovery experts, law firms, and corporate clients as "impressive, seamless, and easy to use". An LTN product review compared the platform favorably with better-known but far more expensive solutions, saying "DWR seems to have adopted the best two or three features offered by leading e-discovery software makers such as Clearwell and kCura Relativity and packaged them all together in one functional, integrated platform, which can operate on a desktop, or laptop, computer in a distributed computing environment that incorporates other computers, such as a back-end database server.
To learn more about Digital WarRoom visit http://www.digitalwarroom.com.
About GGO
Since its inception in 2002, GGO (Gallivan Gallivan & O'Melia LLC) has successfully completed over 3500 complex e-discovery matters. In 2011, GGO introduced the Digital WarRoom® line of software products, spanning the entire e-discovery lifecycle from capture through processing, review, and production. Customized services include M&A target data preservation and internal data mining and investigations. GGO offers a TAR (technology assisted review) practice providing Gist™ advanced analytic service, an expert-assisted technology used to extract statistically significant phrases and patterns directly from an exemplar data set. Patterns extracted from Gist are tuned and used by attorneys within the platform to locate semantically similar documents and to conduct efficient tagging of documents for privilege or responsiveness, drastically reducing the time and cost of legal document review.
Headquartered in Seattle, GGO hosting and operations offices are located in New York, Santa Clara, San Francisco, Dallas, Los Angeles, and London, serving all metropolitan markets in Europe, Asia and North America. Leading global corporations, Fortune 1000 companies, Am Law 100 law firms, and government agencies, including the Library of Congress, rely on GGO for robust technology and personalized service. To learn more about GGO, visit http://www.ggollc.com