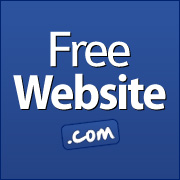 New York, NY (PRWEB) November 01, 2012
Today, FreeWebsite.com released an article detailing the importance of small business owners creating a contractor website. With a website that showcases services, customer reviews and previous job experiences, contractors are finding new customers and understanding how to better serve existing customers.
A contractor website is ideal for independent contractors who want to be seen on major search engines like Google, Yahoo, and Bing, while offering quality services at an affordable price.
FreeWebsite.com CEO, Jeff Spicher says, "A professional contractor website created by FreeWebsite.com can help you establish the powerful online presence you deserve. FreeWebsite.com can create a user-friendly, professionally-designed website that will show off your services and let you display customer reviews."
Letting customers find business services online is essential for contractors. With a contractor website, customers can find the services they need, while contractors can reach out to more people and service existing customers. A contractor website can free up time, leaving the contractor with the ability to go out and do the work that they do best.
A contractor website is an essential part of doing business in today's economic society. Contractors need a website to help customers find quality services, while showing off their past work experiences. A contractor website is just what's needed to succeed as a small business.
About FreeWebsite.com: FreeWebsite.com breaks down barriers to website ownership by providing attractive, easy to maintain websites, complete with content, at a low price. To learn more, visit FreeWebsite.com.