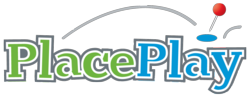 Seattle, WA (PRWEB) November 01, 2012
PlacePlay, a provider of mobile advertising solutions for iOS and Android mobile application developers, today announced a new PlacePlay plugin for Unity iOS and Android app developers. The PlacePlay plugin for Unity developers is now available at the Unity Asset Store and at http://www.placeplay.com/unity-plugin.
Over 1,000 iOS and Android app developers have gotten started with PlacePlay to increase their app revenue with the company's high eCPM mobile advertising. PlacePlay offers geo-targeted, time-sensitive, mobile advertising that enables advertisers to engage with users in a relevant and focused manner, leading to higher eCPM and revenue for app developers. PlacePlay also enables developers to fill international ad requests to capitalize on growing global opportunities in mobile advertising.
"App developers who utilize PlacePlay to monetize their mobile applications with geo-targeted mobile advertising have seen fantastic results, with eCPMs up to four times higher than other networks," said Ryan Morel, CEO of PlacePlay. "We are excited to partner with Unity by offering the PlacePlay plugin, making it easy for any Unity app developer to increase their in app advertising revenue. With a user base of over 1 million developers and exciting resources in the Unity Asset Store to help developers create games, providing the Unity plugin was a natural choice for us. We are looking forward to working with Unity to help their developers increase their app revenue with PlacePlay."
Unity developers can download the PlacePlay plugin from the Unity Asset Store and add the plugin directly into their Unity project. The PlacePlay plugin includes step-by-step instructions, sample apps, and full access to PlacePlay support.
"We're thrilled to bring PlacePlay's service and technology to Unity developers worldwide through the Unity Asset Store," said Caitlyn Meeks-Ferragallo, Asset Store Manager for Unity Technologies. "The Unity Asset Store already provides developers thousands of art, code and audio assets, increasing efficiency and productivity. And with the addition of PlacePlay's easy-to-use plugin, the store is now helping developers increase their revenue as well."
Unity developers can download the PlacePlay plugin from the Unity Asset Store or at http://www.placeplay.com/unity-plugin.
About PlacePlay: PlacePlay is a leading provider of mobile advertising solutions for iOS and Android app developers. Find out more about PlacePlay in app advertising.
About Unity Technologies: Unity Technologies is the creator of Unity, an intuitive and flexible development platform used to make wildly creative and intelligently interactive 3D and 2D content. The "author once, deploy everywhere" capability ensures developers can publish to all of the most popular platforms. Unity Technologies boasts a thriving community of 1,000,000 registered developers including large publishers, indie studios, students and hobbyists. Unity Technologies aggressively re-invests in its award-winning 3D development tools and democratization initiatives, such as the Asset Store digital content marketplace and Union game distribution service, in order to remain at the forefront of innovation. Unity Technologies is headquartered in San Francisco and has offices in Canada, China, Denmark, Lithuania, Sweden, the United Kingdom, Japan and Korea. For more information, visit: http://unity3d.com.
Unity and all other product names are trademarks of Unity Technologies or its subsidiaries or affiliates. All other product names and trademarks belong to their respective holders.