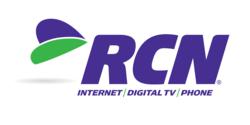 "We're pleased to add SWRV to our comprehensive selection of music stations," said Chris Fenger, SVP of Operations for RCN. "It's a groundbreaking form of entertainment that allows our customers to use our Digital TV and Internet services to the fullest."
Princeton, NJ (PRWEB) November 13, 2012
RCN, cable service provider, announced today the launch of Music Choice's SWRV® - the first 24/7 interactive music video network that puts the viewers in control of programming.
The 24/7 linear channel is available to their valued Digital Cable TV subscribers across all markets. The channel will appear in Standard Definition for Premiere Tier subscribers on Channel 1903 in Lehigh Valley, and on Channel 852 in the following markets:

Boston
Chicago
New York
Philadelphia
Washington, DC
From creating and starring in video dedications, to voting for the next video to play, and even taking over their own show, viewers can interact with and control SWRV content through their mobile devices and online at http://www.swrv.tv. SWRV will feature primarily mainstream pop and hit-driven music videos.
"We're pleased to add SWRV to our comprehensive selection of music stations," said Chris Fenger, SVP of Operations for RCN. "It's a groundbreaking form of entertainment that allows our customers to use our Digital TV and Internet services to the fullest."
RCN customers can now tune to be the first to experience a full schedule of original SWRV programming, including:

Vid-ications – The only program that allows viewers to create video intros or dedications to their family and friends. Utilizing multiplatform technologies, viewers are able to submit video dedications ("vid-ications") via texting, uploading video online and submitting photos. Using RCN's all-digital Internet and Digital TV services Vid-ications will allow the viewer to be an integral part of the show on-air as well as online.
SWRV Takeover – The viewer is in full control! The viewer creates their own playlist consisting of three videos and becomes the ultimate VJ. Additionally, as the videos are playing, other viewers are encouraged to comment on how good the VJ is.
Majority Rules – Combines the look and feel of comic books and graphic novels into a setting where viewers can vote on a selection of three videos, either online or via texting, to determine the next video to play.
Level 10 - On Level 10 it's all about keeping your favorite videos at the top of the list! The video with the most votes makes it to Level 1 and plays next! As the show progresses and viewers vote via text and online, the rankings will change depending on the number of votes the video receives. The Level 1 video will play next and the Level 10 video will be eliminated.
"There's no denying that interactivity is a big direction for TV and SWRV is up to the task of leading that charge, " stated Dave Del Beccaro, President and CEO at Music Choice. "It's clear that today's generation of music fans are interested in having a say and participating in their programs; we're excited to be giving them a music video network they can control and be a part of, while also connecting with their friends in their existing social networks."
SWRV is currently available throughout the US via several providers including Cox Communications, Verizon FiOS, AT&T U-verse. SWRV will continue to roll out to millions of homes nationwide through tiered roll-outs by multiple providers. For more information on SWRV log on to http://www.swrv.tv or to become part of the SWRV community join them on Twitter: @SWRV or Facebook: http://www.facebook.com/swrv.tv.
Those who are not current RCN subscribers are encouraged to call 800.RING.RCN to bundle RCN's industry leading High-Speed Internet and Digital Cable TV services.
About RCN:
RCN Telecom Services, LLC (http://www.rcn.com) provides industry-leading high-speed Internet, all digital TV and Phone services for residential, small/medium and Enterprise business customers. RCN's affordably-priced advanced digital services are delivered through their proprietary, state-of-the-art fiber-rich network and supported by 100% U.S.-based customer service. RCN's primary service areas include Washington, D.C., Philadelphia, Lehigh Valley (PA), New York City, Boston and Chicago.
About Music Choice:
Music Choice, the award-winning, multi-platform video and music network, delivers its music programming to millions of consumers nationwide through their televisions, online and mobile devices. Music Choice programs dozens of uninterrupted music channels; produces Music Choice Originals that feature today's hottest established and emerging artists; and offers thousands of music videos. Music Choice is a partnership among subsidiaries of Microsoft Corporation, Motorola, Inc., Sony Corporation of America, EMI Music and several leading U.S. cable providers: Comcast Cable Communications, Cox Communications and Time Warner Cable. MUSIC CHOICE® is a registered trademark of Music Choice.
http://www.musicchoice.com | Twitter: @MusicChoice | Facebook: http://www.facebook.com/MusicChoice
Media Contacts:
Vanessa Perry
RCN Corporate Manager of Marketing
609-452-2543
vanessa.perry(at)rcn(dot)net
Josefa Paganuzzi
Music Choice
646-459-3357
jpaganuzzi(at)musicchoice(dot)com