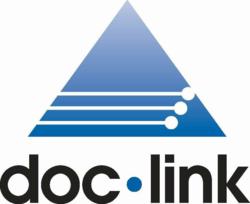 Laguna Hills, CA (PRWEB) November 01, 2012
Altec Products, Inc., a leader in enterprise document management and workflow solutions, announced today their participation as a software publisher and service provider at the ITA Fall Collaborative meeting, November 4 – 6, 2012 in Scottsdale, AZ. Celebrating their 15th anniversary this year, ITA is an independent, membership association of top mid-market technology professionals, consultants and product/service providers in North America. Their primary goal is to create a community where members share information and build relationships that improve the way they, and their clients, do business. Six educational tracks over three days will focus on the management and service delivery challenges of today's ever changing technology marketplace.
Altec is the expert in the design and delivery of electronic document solutions ranging from simple document intensive processes to complex restructuring of internal data processing. Their premier solution, doc-link, provides seamless capabilities to electronically capture documents and automate business processes within any department, and any process. Combining best practices, state-of-the-art technology, and sound implementation methods into an affordable package has made doc-link a leading solution in the mid-marketplace.
President of ITA Stan Mork shares, "ITA is a place where independent thinking and alternative points of view are openly promoted and respected. Our members believe and practice the ITA motto –"Knowledge Increases in Value When Shared" – through active networking, surveys, newsletters and bi-annual events. We are thrilled to have Altec on board bringing innovative document management education to our members."
"ITA provides an excellent forum for senior managers to exchange ideas and share business practices. Of the conferences I attend, the semi-annual ITA conferences are by far the best at focusing on the strategic issues that concern me as a business owner," states ITA member Eric Frank from the NexTec Group.
April Blankenship, Altec Director of Marketing says, "We look forward to the collaborative energy that comes from networking at the ITA events. The relationships being developed through this association are invaluable to us, as we continue to learn from partners' business challenges as technology evolves." She adds, "Our goal is to continue to develop ERP integrated solutions to meet these needs, and increase our partners' value to their clientele."
About Altec
Altec is a leading provider of Integrated Document Management (IDM) solutions to mid-market companies. For more than 25 years, Altec has provided a wide range of accounting-centric paper to paperless solutions including its flagship product, doc-link™, which enables companies to capture, archive, workflow and route structured and unstructured documents to customers, employees and vendors. Altec's comprehensive solutions include IDM, output management, MICR check disbursement and paper documents that serve more than 13,000 customers worldwide. Altec enjoys strong, collaborative partnerships with ERP solution providers like Sage, Epicor, Microsoft Dynamics and SAP to provide the most comprehensive, integrated enterprise document management solution. Altec delivers its IDM solutions through a global network of authorized partners in more than 60 countries throughout the Americas, EMEA and Asia Pacific. For more information, visit Altec at the company website, http://www.altec-inc.com. Follow them on Twitter.com/doclinkbyAltec or call April Blankenship at 1-800-997-9921. ###