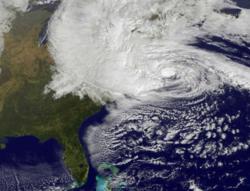 Our team has remained focused on providing our clients with the latest information and technology
New York, NY (PRWEB) November 03, 2012
To prevent downtime during local power failures and extreme weather conditions, ITX Design maintains two industrial, three-phase Liebert UPS systems. These systems act as back-up power sources, and maintain an uninterrupted power supply in case of surges or unforeseen power outages, such as Hurricane Sandy.
Sandy made landfall near Atlantic City, New Jersey at about 8 p.m. EDT on Monday
Hurricane Sandy forced power outages for an estimated 8 million residents up and down the east coast, but ITX Design maintained service to all customers without interruption.
ITX Design is pleased to offer 24/7 technical support and a wide variety of web hosting services with unlimited hosting plans for small and large businesses. ITX Design hosting servers are housed in a secure and stable environment, and staff responsive, and capable server administrators.
ITX Design, one of the leaders in web hosting service providers also offers a zero risk 30 day money back guarantee on all web hosting plans. Being one of the top service providers, ITX Design values their customers business and designs the perfect platform for all customers. ITX Design has been in the web hosting industry for over a decade, and offers the very best in hosting solutions.
Over the past decade, ITX Design has been successful providing customers with industry-leading hosting and design services, helping them achieve their business goals. CEO Paul Schoolfield explains, "Our team has remained focused on providing our clients with the latest information and technology." Backed by the technical expertise of trained professionals and 24/7 support, ITX Design clients enjoy the advantages of a secure data center at a price they can afford.
A nationally recognized provider specializing in custom hosting solutions, ITX Design has consistently delivered customers 100% up time with a staff committed to 24/7 customer service and support. Among the company's services include cloud, dedicated and cluster hosting, in addition to a wide range of design and domain services ITX Design's decade of experience surpasses customer expectations while providing low pricing and award winning support. ITX Design is a premier web hosting and domain registration provider.
All of their web hosting plans support WordPress and come equipped with CPanel. They provide a wide range of dedicated server packages, shared hosting, and domain registration for small and large businesses
for more information, visit http://www.itxdesign.com