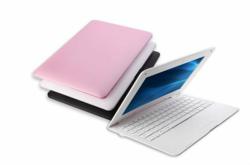 Mesa, AZ (PRWEB) November 01, 2012
The first laptop which has a price tag under $120 has been manufactured and being released by electronics website http://www.geekatronics.com . The website reps state that this will be one of the best selling Christmas Gifts this holiday season. They have both Black Friday 2012 deals and Cyber Monday 2012 deals.
The laptops are based off of the Android OS , so very similar to a tablet, but has the nice keyboard like a laptop.
The site is able to price the 10 inch laptops so low because they are direct manufacturers and an efficient process to keep the overheads low.