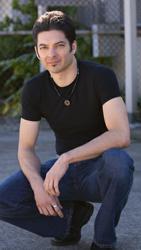 "The whole point in using this as a skill in how to attract women is for men to demonstrate that they are leading exciting fulfilling lives and giving the women they know an opportunity to be a part of that. And that, to many women, is irresistible."
San Mateo, CA (PRWEB) November 06, 2012
Any guy out there who didn't take advantage of the thrill and excitement of the World Series missed out on a great opportunity to build attraction and fun, says Dating Expert Carlos Xuma in his new report on how to attract women.
"When there is something exciting going on in the world, men should learn how to capitalize on that feeling and turn it into an evening of fun for themselves and the women in their lives," Xuma says. "Part of what makes a guy attractive to a woman is his ability to take charge and create his own fun. Using something exciting, such as the playoffs or the World Series is a great way to do that."
Men who saw this golden opportunity had a special girl over to cuddle on the couch for the big game, or had a rip-roaring party with lots of people over, or took a girl out to a happening sports bar to get in on the excitement, says Xuma; many other guys missed out on this excellent opportunity in the quest to build what it takes to attract women. But, he adds, it wasn't and will not be the only chance of its kind.
"The World Series is just used as an example of how a guy who has his pulse on the cultural happenings can use that to his advantage to show that he is a fun guy and knows how to make life around himself exciting," Xuma says. "Girls automatically find that attractive."
According to Xuma, it's well worth a man's while to learn to take advantage of other fun events, such as Halloween or even the weekly Sunday football games.
"Activities like this, even if the girl is not into football, create a sense of fun and excitement, and she'll be sure to be into that even if she isn't paying attention to the game," Xuma says. "The whole point in using this as a skill in how to attract women is for men to demonstrate that they are leading exciting fulfilling lives and giving the women they know an opportunity to be a part of that. And that, to many women, is irresistible."
After all, women are no different than men in that they also crave fun and excitement, Xuma says in his report on attracting women.
"If a guy is living a fun, satisfying and fulfilling life, he is that much more attractive to the women he meets," Xuma says. "It's almost a win-win situation because the guy who works to make his life fun and fulfilling has already won and the fact that this behavior attracts women ultimately ends up being a bonus."
Carlos Xuma has spent years teaching hundreds of men, through his website at http://www.datingdynamics.com, how to attract women. He is the author of The Bad Boy Formula, Secrets of the Alpha Male, the Girlfriend Training Program, and numerous other books and articles, has been recognized for his work sharing dating advice for guys, tips on pick up artist techniques, alpha male behavior, and how to talk to girls. Xuma has been a dating expert and attraction adviser for more than 10 years and has appeared on ABC and CBS television, as well as Playboy radio.
For more information, visit Carlos Xuma's website at http://www.attractwomen.com