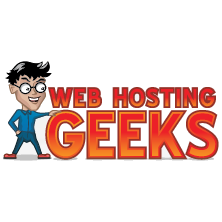 Here at Web Hosting Geeks we pride ourselves on constantly serving up the best, most rock-solid data in the industry. This is why we've released this new collection of eBooks - completely for free
Newport Beach, California (PRWEB) November 02, 2012
Web Hosting Geeks (webhostinggeeks.com) has announced today the addition of a new page to their website, containing a collection of six free web hosting and SEO guides entitled "Web Hosting Geeks Guides."
This new addition seeks to better inform, persuade and educate the common user about practical and sustainable search engine optimization and web hosting practices. The collection itself contains six unique eBooks titled: "Blog Commenting"; "Website Mirror"; "Web Hosting Buyer's Guide"; "Book of Emails"; "Calculating Salaries in Google Docs"; and "Yahoo Answers for SEO." Each of these titles seeks to provide quality, professional narration and exposition pertaining to an important part of the average web hosting experience.
"Here [at Web Hosting Geeks] we pride ourselves on constantly serving up the best, most rock-solid data in the industry. This is why we've released this new collection of eBooks—completely for free—on the site. It's our hope that by doing so we can help the common user make better, more profitable SEO and hosting decisions," said Artem Minaeff of Web Hosting Geeks.
Founded in 2004, the people at Web Hosting Geeks have a wealth of web hosting analysis and data monitoring experience under their belt. WebHostingGeeks.com offers a common ground for yearly hosting service roundups and awards, as well as thousands upon thousands of real customer reviews. The new eBook release further advances the site's ability to inform, educate and benefit the average viewer.
Using the guides included within the new addition, Web Hosting Geeks is enabling users to advance the search engine and page ranking ability of their sites through a variety of methods. Methods included are social network comments, mirroring websites to successfully climb back links, and optimizing root content for search engine performance. Guides also include information on calculating salaries through the popular cloud service Google Docs, and managing Google Mail to further a business. Lastly, Web Hosting Geek's all-in "Web Hosting Buyer's Guide" review is also included.
About Web Hosting Geeks: Since 2004, WebHostingGeeks.com has been a leading industry analyst within the world of web hosting and hosting services. The site's founders strive to provide a neutral and comprehensive location for all web users to gather competent information about the state of modern web hosting. To achieve this, the site offers thousands of real customer reviews submitted by users, a yearly hosting roundup award procession, and additional information in the form of a blog and eBook collections.
Contact:
WebHostingGeeks.com
1024 Bayside Drive, Suite #302