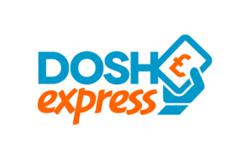 Consider freelance work
(PRWEB UK) 3 November 2012
New figures released have suggested that many retirees will no longer be able to survive solely on their pensions. A fifth of those approaching retirement are expected to suffer from significant income drops and will need to rely on savings, research from the Institute for Fiscal Studies has shown. Dedicated to providing their readers with useful advice, the team at Dosh Express have explained the best ways to prepare for retirement.

Start planning as early as possible. The key to a comfortable retirement is to begin early. Enquire about any pension system which may currently be in place within your employment. Alternatively, take matters into your own hands by setting aside a small portion of your monthly salary.
Delay state pension payments. Those who can afford to would be well advised to avoid dipping into their state pension for as long as possible. It is possible to receive an extra 1% for every 5 weeks you delay claiming your state pension. Just as at any other point in a person's life it is important to adopt careful budgeting.
Consider freelance work. If you have a particular skill or interest, now might be the time to pursue it. Often those with fulltime jobs and busy lifestyles find their talents and hobbies can get pushed aside until they have more time on their hands. Not only does embarking on freelance work, such as writing, provide a fulfilling pastime but can also be a great financial asset.
Dosh Express is the Honest Lender, helping you get to payday. Based in Derby, in the Midlands, the company's mission is to provide a great lending service to thousands of our happy customers and be a great place of employment for our staff. Please visit doshexpress.com to apply for a loan, and if you are approved cash is usually deposited in your account within minutes, subject to status. Dosh Express, the trading name of Dosh Express Limited, is a consumer lender offering short-term payday loans, is a member of the Consumer Credit Trade Association (CCTA), and is licenced and regulated by the Office of Fair Trading.