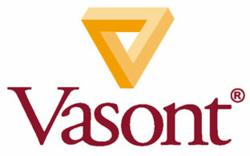 Emigsville, PA (PRWEB) November 05, 2012
Three partners are sharing their knowledge to help educate organizations about content management strategies for moving to an XML environment in a free one-hour webinar. Maxwell Hoffman, Product Evangelist for Adobe, Suzanne Mescan, VP of Marketing for Vasont Systems, and featured speaker Jacquie Samuels, Independent Consultant for Publishing Smarter, will present, "Structured Authoring: Getting from Point A to Point B" on Friday, November 16 at 1:00 pm EST. Interested participants can register for this free webinar at http://adobe.ly/Vclmtt.
This informative webinar will highlight the challenges, risks, and top techniques to assure successful XML adoption within a company and help to quantify the ROI and business case for an organization's leadership. The speakers will examine the "do's and don'ts" of adopting structured content, including critical success factors to accomplish the migration project. Attendees will learn about:

Full content management system (CMS) integration with both XML authored content and pre-existing unstructured FrameMaker content and how to manage structured and unstructured content to its best effect
How to achieve the lowest total cost of output with CMS control of translation, reuse optimization, and integrated workflow capabilities
Mastering robust yet flexible publishing options with Adobe's TCS publishing suite
"This webinar will provide a great overview of the process of moving to XML," said Suzanne Mescan. "Attendees will leave this webinar with tips that they can implement immediately in their own environment."
Adobe, Vasont Systems, and Publishing Smarter are partners that provide organizations with a complete solution for content management strategies. Together, they provide consulting services and the tools needed for XML editing, content management, and digital and print publishing.
About Vasont Systems
Headquartered in Pennsylvania, Vasont Systems is a provider of XML content management software and data services, backed by more than 60 years of experience in the information management and publishing industry. Its Vasont® content management system enables organizations to manage and store their multilingual content once for multi-channel delivery. Fortune 1000 companies and organizations from industries including manufacturing, technology, publishing, and healthcare use Vasont to manage and produce multilingual technical documentation, training programs, and reference materials. Vasont® is a registered trademark of Vasont Systems.
About Adobe
Adobe provides a comprehensive line of software that enables customers to create, manage, and deliver visually rich, compelling, and reliable content. Adobe® Technical Communication Suite is a complete single-source authoring toolkit with multichannel, multidevice publishing capabilities. Develop standards-compliant content with Adobe FrameMaker® software, publish in various formats with Adobe RoboHelp® software and Adobe Captivate® workflows, collaborate with reviewable PDF files, incorporate images using Adobe Photoshop®, and add demos and simulations using Adobe Captivate.
About Publishing Smarter
Publishing Smarter works with clients to improve content creation, management, and distribution workflows. Through content analysis, legacy file conversion, training, and support, we help reduce production costs, improve document quality, and increase employee productivity. Services include outsourced information architecture, DITA planning and development, and CMS administration. Our client base includes government agencies, Fortune 500 corporations, private companies and not-for-profit agencies. We investigate and suggest the right options to ensure client success. Over 15 years in publishing provides us insight, experience and partnerships to meet your publishing needs.