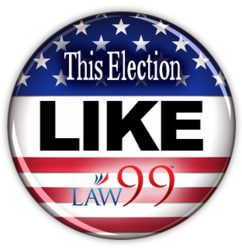 I can't pay, so I just pray
Virginia Beach, Virginia (PRWEB) November 01, 2012
Law99.com is a recently introduced online legal platform that has generated a buzz around the US legal community since its inception. Law99's much appreciated initiative is leading a significant change in the market to deliver legal services to millions while helping thousands of unemployed and underemployed lawyers get back to work. There is a common perception that technology is or will displace the traditional client-lawyer relationship in the near future. The same has been witnessed by the recent growth of numerous online self-help sites, Question & Answer sites, e-discovery software and document creation sites. Law99.com took a different route altogether by leveraging technology and designing an online meet-up platform to 'expand' and 'engage', not to replace the traditional client-lawyer relationship.
It may be recalled that Law99.com has taken the legal fraternity of the nation by storm with their amazingly affordable legal service available for only $99 per hour or even less. According to the founder of Law99, Cyndi Martin, "Our platform was designed on the basis of results of a 9 month study". She mentioned that the study revealed that most people demand substantially lower hourly rates that they can realistically pay, and the price clearly communicated upfront. Most of them are tired and frustrated of spending hours interviewing and searching for an attorney they can afford, and overwhelmingly prefer retaining a local attorney over a virtual attorney, according to the study. To overcome this atmosphere of chronic distrust, transparency was the key design element, almost as important as the price. Considering these requirements, Law99.com was created as an online platform that delivered known discounted pricing.
The survey conducted by Law99.com clearly indicated positive reactions to a $99 per hour rate. One respondent, Ms. Harris, married mom with 3 teenagers, stated that she rarely considers calling an attorney because of their crazy rates. She further stated that she would definitely consider using an attorney if she could get one for $99 per hour, but the attorney would have to be local. Ms. Harris went on to say how she often must sign documents that she doesn't understand, and this worries her but what can she do, it is what it is. Another respondent simply stated when she needed an attorney, she simply prayed because she knew she could not afford to pay. While raising 4 boys, she faced times where a lawyer would have given her peace of mind; but it was something she couldn't afford." So far the praying over paying has worked for us, but it surely would have been nice to have had a lawyer to talk with", she said.
About the Company: Law99.com is a just launched online legal services website that offers legal service at an astounding rate of $99 per hour or less. With rising unmet legal needs and a growing surplus of attorneys, Law99 is on a mission to eliminate barriers and build trust by promoting price transparency.
Contact:
Cynthia Martin
cyndi(at)legalisus(dot)com
Website: http://www.law99.com/