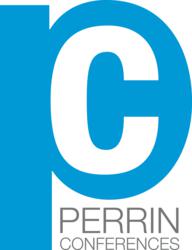 Berwyn, PA (PRWEB) November 02, 2012
Perrin Conferences will host a one day conference titled Litigating Asbestos Cases in Today's Environment - Featuring Insights from the Bench: The Judicial Perspective on Thursday, December 6, 2012 at The Roosevelt Hotel in New York, NY.
Julie R. Evans, Esq., Wilson Elser Moskowitz Edelman & Dicker LLP, and Perry Weitz, Esq., Weitz & Luxenberg P.C., will co-chair the conference and lead important discussions regarding the evolution of asbestos litigation, insights as to what new rules imply for plaintiff and defense lawyers, strategies for identifying the best cases to bring and defend, and best practices for cutting and eliminating administrative costs for insurers, plaintiffs and defendants.
Honorable Sherry Klein Heitler will play a very important role by giving an insider perspective from the bench. She will be joined by other prominent New York Supreme Court judges including Honorable Richard Aulisi, Honorable Barbara Jaffe, Honorable Joan Madden, Honorable Saliann Scarpulla and Honorable Martin Shulman. This featured judicial panel will address the top issues in asbestos litigation, provide an update on the latest rulings shaping asbestos litigation and examine the impact of precedent-setting rulings in 2012.
The co-chairs and judges will participate together on several panels and cover specifics areas of asbestos litigation such as potential tort reform initiatives in 2013, emerging trends on the New Jersey, Connecticut and upstate New York asbestos dockets, NYCAL rules regarding discovery and disclosure of trust claim forms, and current limitations in allocating liability between bankruptcy trusts and current tort defendants.
The conference will also take a look at the role of the special master in asbestos litigation. Claire P. Gutekunst, Special Master for the NYC Asbestos Litigation, will lead a panel discussion that will define the role of the special master in federal courts, and offer techniques for mastering the art of asbestos claims coordination.
Additionally, the conference will offer a prominent in-house counsel and insurers panel. This group of experts will discuss streamlining negotiations, the importance of the timing of when demands are made, and how to improve the interaction between in-house counsel, insurers, judges and lawyers.
For more information about the event and to register, click here.
Perrin Conferences is a national leader in hosting legal-based continuing education programs with joint plaintiff/defendant litigation conferences.