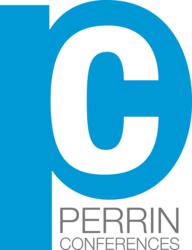 Berwyn, PA (PRWEB) November 02, 2012
Perrin Conferences presents Perrin's Legal Webinar Series - Consumer Fraud Product Labeling Class Actions: One Label, Very Different Perspectives – Plaintiffs, Defendants and the Government. The panelists Julie H. Chelius, Esq., Montgomery, McCracken, Walker & Rhoads, LLP, Philadelphia, PA, Stephen P. DeNittis, Esq., Shabel & DeNittis, P.C., Marlton, NJ, Kristen E. Polovoy, Esq., Montgomery, McCracken, Walker & Rhoads, LLP, Cherry Hills, NJ, and Mark R. Sullivan, former General Counsel, Chief Compliance Officer & Secretary, MModal Inc. (f/k/a MedQuist), Moorestown, NJ, will provide listeners with an insider's view on the unprecedented marketing and labeling class action litigation.
The discussion will explore the consumer fraud product labeling class action tsunami, detailing what started it, what is driving it, how big is it and where is it headed. The expert faculty will give insight from both sides of the bar, including the defendants' perspective of exploring the options for defeating class and substantive issues, and the plaintiffs' perspective of determining the viability of a product labeling claim and identifying and quantifying loss. Additionally, the panel will discuss federal regulations related to product labeling claims and debate if the FDA is providing useful guidance or if there are missing pieces to the puzzle.
The webinar will take place on Thursday, November 15, 2012, 2:00-3:30 pm ET.
For more information and to register, please click here.