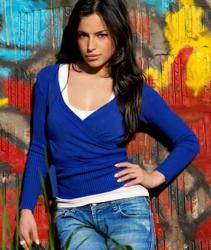 DyStar's teaching system, called Lava® U, is an innovative blend of hands on instruction and classroom.
Charlotte, NC (PRWEB) November 01, 2012
DyStar L.P. announced today that the company will be seen on Manufacturing Marvels®, an award-winning production, narrated by John Criswell. The DyStar production on Manufacturing Marvels® will air nationally between 7:30 and 7:44 pm CST on Monday, November 5, 2012 on the Fox Business Network. Manufacturing Marvels® spotlights leading American manufacturers, their products and their manufacturing and quality processes.
"The Manufacturing Marvels® broadcast spotlights DyStar's unparalleled products and services for creating fashion denim. Our over 100 years of experience with a manufacturing Indigo, the blue that gives denim its distinctive color, makes us a natural partner for teaching Brands and Retailers how to create state of the art wash effects to produce tomorrow's trends," commented Ron Pedemonte, DyStar Textile Services Global Manager. He continued by adding, "DyStar's teaching system, called Lava® U, is an innovative blend of hands on instruction and classroom."