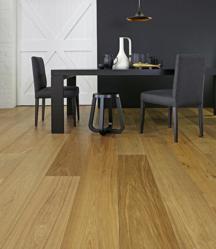 An increasing number of our customers are now installing wooden floors in their homes specifically in a bid to offset mammoth energy prices
(PRWEB UK) 12 November 2012
The unwelcome announcement that utility bills are set to rise once again sees energy prices more than doubling in the last seven years, leaving many households rationing their energy usage and facing a long, cold winter.
The latest firm to increase its prices is EDF Energy, which announced a 10.8 per cent rise in gas and electricity from December 7. This follows increases from Scottish Power, which upped its prices by up to 8.7 per cent, as well as a six per cent increase by British Gas, and a nine per cent hike by npower and SSE.
With the colder and longer nights drawing in, households are desperately looking for ways to try and beat the rising bills while still keeping warm. Following in the footsteps of customers from UK-based flooring specialist Green Apple, installing wooden or laminate flooring can significantly reduce the amount of money spent on energy bills and is, of course, a more favourable option to scrimping on heating.
Proven to be more hardwearing than carpet, wood flooring provides a good medium to install under floor heating, which has been shown to be a more efficient way to heat a home. It can also help prevent heat from escaping through cracks and gaps, especially if applied over an existing floor.
Green Apple Flooring Company's Managing Director, Stephen MacVicar, commented: "An increasing number of our customers are now installing wooden floors in their homes specifically in a bid to offset mammoth energy prices."
He added: "We stock a range of solid wood and oak flooring, laminate and engineered flooring that offer customers the luxurious look without the hefty price tag, which is more important than ever at a time when the cost of living is rising."