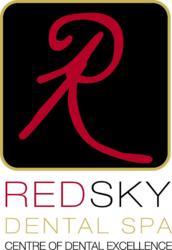 (PRWEB UK) 2 November 2012
The Inman Aligner™ appliance straightens teeth by applying gentle, constant pressure. The appliance is worn over the front teeth and has a small spring and bar that press and pull certain teeth in opposite directions. Though it may take a day or two to get used to the Inman Aligner™, it is small and nearly unnoticeable to others. Because the pressure is constant but very gentle, the aligners actually work faster than regular braces, which exert greater pressure upon the teeth and often need to be adjusted. With the Inman Aligners™, our patients from Doncaster, South Yorkshire, Sheffield, and locations around the U.K. do not feel the pain that's often associated with adjusting regular braces.
The Inman Aligner™ Treatment Process
The Inman Aligner applies a gentle pressure to the teeth that need to be moved to an ideal position. This gentle process is provided by the spring action of the appliance. Once the teeth are corrected, the Inman Aligner works like a retainer and holds them in place
The Advantages of the Inman Aligner™ over Traditional Orthodontics
Results in as little as six to eight weeks
Removable for eating, sleeping, and special occasions
Little to no pain
Require fewer office visits
Less expensive than other orthodontic treatment
back to top
Contact Red Sky Dental Spa for a Consultation
The rapid brace system is one of Red Sky Dental Spa's options for effectively correcting misaligned or crooked front teeth. For more information on the Inman Aligner™ system, contact our Doncaster, South Yorkshire practice, near Sheffield - serving patients throughout the U.K.