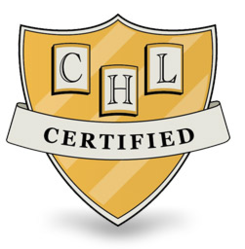 We deemed our new mobile strategy as mandatory, as is price-point sensitivity; thus we will not raise prices to assure that our training remains extremely affordable
Los Angeles, CA (PRWEB) November 01, 2012
Center for Hispanic Leadership (CHL) has made its Hispanic Training Center, the first and only interactive video-based online training center designed to accelerate the advancement of Hispanics in America, available across all mobile platforms. According to CHL Founder, Glenn Llopis, "As Hispanics, we index the highest amongst all demographics in terms of mobile use and streaming video. As such we wanted to make the educational engagement process easier in our efforts to help Latinos advance in their careers and businesses. With this announcement of our mobile strategy, Hispanic Training Center continues to upgrade its features in our efforts to revolutionize the way organizations train and develop their Latino talent."
According to the IAB's Digital Hispanic Consumer report, based on data from BIGinsight, Hispanic consumers are more active than the average consumer when it comes to e-commerce and digital video/media consumption. It's on the digital video consumption front that Hispanic consumers set themselves apart. The report finds that 55% of Hispanics subscribe to paid online video services, compared to 43% of the general population, and 46% watch videos on mobile devices, versus 35% of the general population.
CHL's mobile strategy will not increase prices. According to CHL Director of Client Relations, Annette Prieto-Llopis, "We recognize that affordability and video-based learning through mobile devices are important necessities for Latinos looking to invest in their own development." Ms. Prieto-Llopis continues, "We deemed our new mobile strategy as mandatory, as is price-point sensitivity; thus we will not raise prices to assure that our training remains extremely affordable. We have worked diligently to assure that Hispanic Training Center continues to be the most advanced and sought-after online – and now mobility-based – educational platform for the leadership and small business advancement of Hispanics in the United States."
Hispanic Training Center and its Level-1 CHL Certification program feature curriculum focused on Leadership, Career Advancement and Entrepreneurial Skills. Additional curriculum includes courses on how to lead Hispanic employees and sell to Hispanic consumers.
CHL's mobile strategy announcement comes on the heels of its most recent introduction of CHL Mobile Connect - a new solution to help brands authentically communicate with its Hispanic employees, and reach prospective Hispanic clients/consumers and the community at-large. CHL Mobile Connect is a video-based text messaging ROI enabler that accelerates the success of a company's product and service marketing campaigns in culturally relevant ways.
For more information, please contact Annette Prieto-Llopis at aprieto(at)centerforhispanicleadership(dot)com.
About Center for Hispanic Leadership
CHL is the only Hispanic talent and business development institute of its kind. CHL is designed to create awareness of Hispanic leadership in today's fiercely competitive global marketplace. CHL helps Hispanics leverage their heritage to discover their full potential in their careers, as authentic leaders and as small business owners.