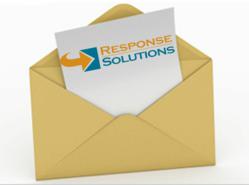 Carmel, New York (PRWEB) November 12, 2012
Response Solutions, providers of multichannel data and advertising recommendations, has named Linda Callahan as its new Director of Insert Media and Print.
Mrs. Callahan, who had been Senior Vice President of at Leon Henry, Inc, will be in charge of print buying and insert brokerage.
Before joining Response Solutions, Linda oversaw media buying and marketing strategies for various direct response/mail order accounts. Linda served on the Insert Media Council and was recognized as their Broker of the Year. She has spoken at DMA conferences.
Mrs. Callahan has a B.A. in Mass Communications from City University of New York.
Response Solutions specializes in multi channel services, list brokerage services, merge purge, co-registration, email marketing services, mobile marketing and more. For more information, contact Jen O'Brien at 877-694-4888.