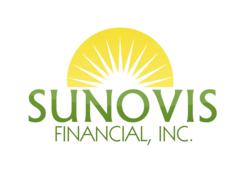 There was a disparity between small medical practices and larger practices or those at hospitals in a recent MDLinx poll: 31.7 % of small practices said 2012 would be their worst earning year ever, while only 13% at hospitals or large practices said so.
San Francisco, CA (PRWEB) November 12, 2012
More and more doctors are borrowing with the help of the SBA (Small Business Administration). Loans to medical practices backed by the Federal Small Business Administration have been rising steadily during the past decade. In 2011, the SBA backed $649.8 million in 1,516 approved loans to physicians, more than four times the amount of borrowed money it guaranteed in in 2001, according to SBA data.
Part of the reason for the increase in borrowing is that an ever-increasing number of doctors need funds. Doctors, especially those operating private practices, said their financial hardship is increasing, making it harder for them to earn a decent living, according to a new survey of 673 physicians across 29 specialties by MDLinx, a medical reference website for physicians. Among the reasons doctors cited: significant school debt, rising business expenses and administrative hassles, shrinking insurance reimbursements and costly malpractice insurance.
The disparity between small practices and larger practices or those at hospitals was telling in the MDLinx poll. The poll revealed that 31.7 percent of these smaller practice physicians forecast that 2012 would be one of their worst earning years ever, while only 13 percent of the physicians at larger practices or hospitals reported that. Thirty two percent of the larger practice and hospital-based physicians reported suffering a cut in their personal pay while 53.1 percent of the smaller practice doctors have seen their incomes drop.
Doctors starting a new practice under the current harsh economic conditions have challenges, but SBA loans or other alternative financing solutions can help make the difference. Doctors like the SBA loan program options because the collateral requirements, interest rates and equity injection requirements are typically lower than the rates applied to standard commercial loans. SBA loans also tend to cover certain fees and have longer amortization periods for lower payments, which help to preserve its capital.
About Sunovis Financial
The mission at Sunovis Financial is to help small businesses like medical practices compete and succeed in today's world. The company mission is: rebuild the U.S. economy, one business and one loan at a time. Sunovis guides medical practices through the steps and complexities of an SBA loan, or offers alternative solutions.