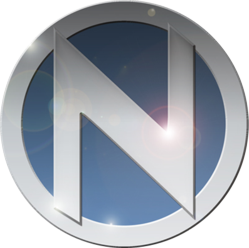 (PRWEB UK) 1 November 2012
A legal battle stemming from the purchase of 1 O (number one followed by letter 'O') at a DVLA auction in January 2009 asks questions of the DVLA's right to charge VAT.
When Adoum Tanjoukian bought the registrations, which according to the appeal report set him back £170,000 alone, he did not expect VAT to be added onto the bill at 15% (£25,000) as well as an auctioneer's premium amounting to £12,750.
"DVLA is the only government department which carries out both a regulatory role and engages in a commercial enterprise," National Numbers Director, Susan Craggs, explain.
"When acting in their regulatory capacity, DVLA cannot charge VAT."
The issue is with whether the DVLA can be regarded as a 'taxable person' and whether the sale of personalised registration marks by the DVLA is an economic activity and, as such, is subject to VAT.
Judge Henderson, who was assigned the case, found that under Section 27 of the Vehicle and Excise Registration Act 1994 the Secretary of State is granted rights to sell registration numbers. As this is seen as the DVLA selling its own property it was concluded that Mr. Tanjoukian was correctly charged VAT.
Had the result gone the other way the DVLA would likely have been instructed by the HMRC to refund all previously incorrect VAT, which would have cost around £200million.
As well as this there is also the 1998 Competition Act to consider.
"In 1990, DVLA entered the already established private number plate industry," explains Eric Craggs, Chairman of National Numbers and the CNDA (Cherished Number Dealer Association).
"This case clearly shows that the DVLA are an 'economic activity' and therefore need to consider their actions with reference to the Competition Act."
This is the second time that the appeal has been dismissed. However, since Mr Tanjoukian's council argued that his client had been given "a legitimate expectation that the transaction was not subject to VAT, Judge Henderson said he would wait to rule on this until after a similar pending appeal had been ruled on.
National Numbers, a family owned and run business since 1981, is the UK's most trusted company offering DVLA car registration plates for re-sale. The company maintains executive membership of the Cherished Number Dealer Association (CNDA), and affiliate of the Retail Motor Industry. The National Numbers database contains millions of number plates and offers a registration search facility designed to give ideas for your name and initials. National Numbers can also assist you in sellings your number plate.