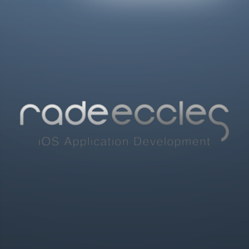 Overland Park, KS (PRWEB) November 13, 2012
Rade | Eccles has announced the release of the Money Engine application for iOS, a simple yet powerful spending analysis tool that will help users save money and improve their financial outlook by identifying precisely how and where they are spending money.
Money Engine is designed to quickly and conveniently allow users to record a transaction at the point-of-purchase eliminating the need to maintain paper receipts (for data entry purposes). Transaction data is analyzed in real-time to produce charts and graphs that clearly illustrate spending patterns and help users make informed budgeting decisions.
Unlike many other budgeting and expense apps, Money Engine requires little to no configuration or setup. There are no budgets to configure, accounts to create, or opening and closing balances to be concerned with. A Money Engine transaction consists of a few simple fields: type, category, location, amount, and notes (or tags) and can be entered from any screen in the app.
Depending on spending analysis needs Money Engine can be configured as generic or detailed as the user would like. In it's simplest form Money Engine can be utilized immediately to track and analyze all purchases. Money Engine works by treating all purchases as a particular "type" such as Cash (an asset such as cash, checking account, or debit card), Credit (a liability such as a credit card or loan proceeds), or Gift Card (essentially free money). The "Type" data element is used to help users quickly visualize how much of their spending is asset depletion versus accumulated debt.
Each transaction is also assigned a category and location which can be used to further isolate and identify spending patterns. Money Engine comes with pre-defined types, categories and locations that can be used as-is or expanded upon as required. Types, categories and locations can also be configured as generic or detailed as necessary to support any spending analysis needs. For example, the app has the flexibility to create a generic "Grocery Store" location or create specific locations for each retail establishment if users desire a fine-grained analysis of spending by each retailer. There can also be a combination of generic and specific data elements to meet any budget needs.
Additionally, users can assign notes (or tags) to each transaction that are useful for custom reporting and analytics. Money Engine allows the creation of custom reports that can be filtered to display only the desired date range, types, categories, locations, and notes for analyzation.
Though Money Engine is designed to help users gain a better understanding of their retail purchasing habits it can easily accommodate all spending. Include fixed expenses such as utilities, mortgage payment, car payments, insurance, etc. Simply define new types, categories, and locations to support additional tracking and analysis requirements.
Any way the user can choose to use Money Engine they can expect to achieve a level of understanding about their spending patterns which may be surprising to some. Users will enjoy how easy Money Engine is to use and how well the rich charts and graphs visually convey spending habits. Most of all, users will appreciate an improved financial outlook as they become more aware of spending habits which need greater attention and restraint.
Features of Money Engine include:

Record a transaction in seconds ... anytime, anywhere
Quickly filter and sort data with just a few taps
Rich visual representations of data with bar and pie charts
Convenient dashboard summarization of short and long term total spending
Historical analytics allowing for comparison and contrast of aggregate data sets
Easy access to lists of transaction details
User configurable reports and data sets by filtering on any transaction data element
Fully customizable types, categories, and locations
An elegant and fun-to-use interface
A display toggle allowing a choice between maximizing the space available for data or emphasizing transaction entry capability and total spending for the period
Easily migrate and backup the database and custom reports from device to device with file sharing
First class in-app technical support
Pricing and Availability:
Money Engine is free and available worldwide exclusively through the App Store in the Finance category.
Rade | Eccles
Money Engine
Download from iTunes
Splash Screen
App Icon
Media Assets