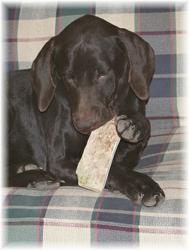 Each antler chew has been painstakingly created to be absolutely perfect for the animal it is designated for.
Hidalgo, IL (PRWEB) November 02, 2012
With shed hunting season around the corner, Perfect Pet Chews announces an expanded line of antler pet chews. The company will reach a larger market with greater product diversity and merchandise intended for small pets and birds.
Shed season is the period of the year when millions of male deer, elk and moose shed their antlers. In North America this season lasts from December to mid-February. Perfect Pet Chews doesn't let the castoffs go to waste. The company turns the antlers into a perfect outlet for your pet's energy.
New to Perfect Pet Chews' antler chew lineup are the antler rope toys, bird toys and bunny bites. According to the company, each antler chew "has been painstakingly created to be absolutely perfect for the animal it is designated for." All of Perfect Pet Chews' products are all natural and, according to the website," because [they are] bone, it is naturally rich in calcium and minerals to enhance your pet's overall health and well-being."
Perfect Pet Chews is also now offering rodent rounds, antler burrs and economy antler dog chews. Rodent rounds are antler cross-sections that offer consumers a set of small pet antler chews and provide the animal with calcium and minerals. Antler burrs are the point where the antler attaches to the skull. These burrs are cross-sections much like the rodent rounds. However, these products are larger and intended for dogs. The economy chews are meant to provide consumers with an inexpensive alternative to the more expensive moose and elk antler dog chews.
Perfect Pet Chews continues to offer its traditional antler dog chews in a variety of different chews ranging from deer antler dog chews to moose antler dog chews. Perfect Pet Chews also now provide pet lovers with antler keychains and magnets engraved with a paw print.
Perfect Pet Chews is a 3dCart eCommerce Solutions website. Find Perfect Pet Chews online at PerfectPetChews.com, on Facebook at Facebook.com/ppc2010 and on Twitter at Twitter.com/antlermanec.