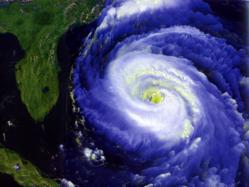 Destin, FL (PRWEB) November 01, 2012
Disaster Relief Supply was created with one main purpose; to assist in hurricane preparation and clean-up. All of the merchandise listed on the Disaster Relief Supply website can be used for this purpose, and was hand-picked by management that has experienced multiple hurricanes and tropical storms living on the Gulf Coast of Florida.
Along with the understanding of the proper merchandise, Disaster Relief Supply employees also understand the hardships that survivors encounter after a storm as devastating as Hurricane Sandy. Since the "Perfect Storm" that is "Sandy" was announced, Disaster Relief Supply has served multiple East Coast residents, and have done their best to meet their needs. "We've been selling generators to a lot of people the last few days," Mike Fisher, Manager of the IT department says, "Due to depleted dropshiper inventory, we've even sold some generators off our shelves at prices we can't afford. But it's worth it knowing that someone going through a lot of tough stuff got some kind of break".
Along with generators, disasterreliefsupply.com offers hundreds of hurricane-related products. Most popular of the products being freeze-dried foods and MRE's, Chainsaws, Water Filters & Purifiers from brands like Katadyn and Sawyer, Trash Pumps, and heavy duty cleaning supplies. During Hurricane Isaac, Disaster Relief Supply equipped Northwest Florida with portable generators, food, rope, and more, and impressed local residents with their low prices despite an atmosphere of price gouging.
Working with Fedex, Disaster Relief Supply can provide both LTL Freight Shipments and fedex ground and express shipments to most of the affected area. For more information on Disaster Relief Supply products, visit http://www.disasterreliefsupply.com.