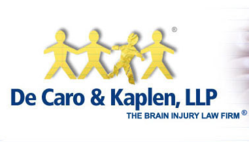 The epidemic of traumatic brain injury requires immediate government attention with a renewed priority.
Pleasantville, NY (PRWEB) November 07, 2012
New York brain injury attorney Michael V. Kaplen, Esq. says that new evidence confirms that traumatic brain injuries in the United States are at epidemic levels. With hundreds of thousands of emergency room visits and the high costs of care associated with traumatic brain damage, the public health crisis of traumatic brain injury must be addressed by all levels of government and health insurers according to Kaplen, who is the immediate past president of the Brain Injury Association of New York State.
Citing the report titled "Traumatic Brain Injury: Occurrence and Mortality in New Hampshire based on 2001-2009 surveillance data" issued by the Department of Health and Human Services which found that the number of people taken to emergency rooms for brain trauma almost doubled, from 6,514 to 12,306 from 2001 to 2009 and half of those patients were younger than 24, with most injuries occurring as a result of car accidents, sports, and other high-risk activities prevalent among the young, Kaplen said that the "epidemic of traumatic brain injury requires immediate government attention with a renewed priority."
According to the report, senior citizens are also at high risk for brain injury. Brain trauma for elder citizens is most frequently caused by falls and the number of emergency-room patients increased by approximately 150 percent for persons over 45 years of age.
While there was a dramatic increase in emergency room visits, as well as a similar increase in hospital in-patient stays, the report indicates that the number of deaths from traumatic brain injury rose only slightly only in the period, fluctuating each year between 170 and 210.
"Medical science and technology now saves the lives of many individuals who, in the past would have died from brain trauma. The goal of government and insurance companies must be to provide the medical treatment, rehabilitation and, life- long support for the permanent disabilities that follow a brain injury," said Michael V. Kaplen, senior partner in the New York brain injury law firm, De Caro & Kaplen, LLP.
In attempting to estimate the cost of traumatic brain injuries, the department estimated that from 2000-04, the "cost of fatalities" put to traumatic brain injury totaled $568 million, with each costing an estimated $3.24 million, a figure that "takes into account the medical costs, lost productivity and quality of life costs." Hospital stays as a result of brain injury cost an estimated $701,278, according to the report.
The brain injury lawyers at the New York personal injury firm, De Caro & Kaplen, LLP understand that all brain injuries are serious injuries that require the attention of attorneys who understand its life-long consequences and have the knowledge and skill to provide proper legal representation. At the brain injury law firm of De Caro & Kaplen, LLP, brain injury attorneys, Michael V. Kaplen and brain injury attorney, Shana De Caro concentrate their practice on representing victims of brain trauma and can provide legal assistance following brain damage caused by a vehicle accident, including an automobile crash, bus crash, truck crash; a fall; a construction site accident; or an injury caused by an unsafe building. The New York brain injury attorneys also can provide legal representation for brain injury caused by acts of medical malpractice by doctors or hospitals. More information about the brain injury law firm can be obtained from their web site, http://www.brainlaw.com or by visit its blog at http://www.BrainInjury.Blogs.com. They can be contacted toll free at 1-866-272 -4652 for a no obligation consultation.