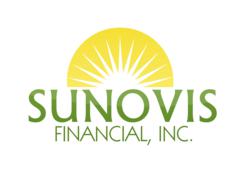 While restaurant profits appear to be strong, the restaurateurs are not painting such a rosy picture. They point to the sluggish economy and rising food costs as significant challenges for the near future. Sunovis assists with business loan solutions.
San Francisco, CA (PRWEB) November 13, 2012
While the overall U.S. economy has been sluggish for the past 5 years, there is one sector that is continually making gains. That sector is the restaurant industry, which is projected to reach record sales of $632 billion in 2012. This represents a 3.5% increase over 2011, double that of the sluggish 1.7% U.S. GDP growth. These numbers come from the National Restaurant Association's (NRA) Restaurant Industry Forecast, which was released early this year.
In addition, the NRA has also released figures showing that employment growth in the restaurant industry is double that of the nation. Through the first half of 2012, employment in restaurants jumped 2.7%, more than double the U.S. labor growth of 1.3% during the same period. Clearly, restaurants are a profitable concern, even during this period of weak consumer spending.
While restaurant sales and profits appear to be quite strong, the restaurateurs are not painting such a rosy picture. They point to the sluggish economy, rising food costs, and growing their customer base as significant challenges for the near future. Despite this, there are still opportunities for those who can recognize and respond to consumer trends. While research shows that 40% of consumers are not dining out as often as they would like, there are still ways for restaurants to gain an edge on their competitors.
Technology could be the way to increase sales and attract new customers. Consumer surveys show that 40% of restaurant diners would be willing to use an electronic ordering system or menu located on the table at sit down restaurants. Additionally, 50% said that they would be willing to use electronic payment options located at the table. 50% also said that they would be willing to make reservations using a restaurant's smart phone application.
Numbers were similar for quick service restaurants, with 40% of respondents saying they would be willing to use self service ordering kiosks in the restaurant, or use restaurant smartphone applications to place orders for pickup and delivery.
Clearly, technology can provide a boost to restaurants in terms of customer satisfaction and cost reductions. The problem faced by restaurateurs is how to afford the costs associated with developing and embracing such technology. SBA lending specialist Sunovis Financial is able to help restaurants and small businesses obtain SBA loans. Loans can be for expansion, working capital, equipment or real estate - which could include the addition of smartphone application development or tableside ordering and payment technology. For those who may not qualify for SBA loans, Sunovis handles all types of loans, including micro loans, alternative lenders and conventional, to name a few.
About Sunovis Financial
Sunovis Financial assists borrowers and businesses with lending needs, and specializes in SBA loans. The company motto is: rebuilding the US economy, one business and one loan at a time.