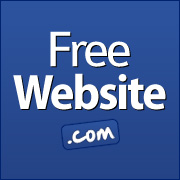 New York, NY (PRWEB) November 02, 2012
Today, FreeWebiste.com released a powerful article detailing the importance of a DJ website for DJs who work the party circuit, wedding scene or any kind of party. A DJ website helps a DJ to promote their unique business, showcase playlists and share positive customer reviews. Those who depend on new and repeat customers to stay in business are quickly discovering the need for a powerful online presence.
When it comes to a DJ website, there's so much more to the process than some good content and beautiful design. In fact, the content and the design both play a critical role in getting attention to a website. A website with relevant content and a visually appealing design will attract new customers for a DJ. When it comes to finding new customers and getting new DJ gigs, a good website becomes critical.
"A website dedicated to your work and services, along with customer testimonials, will be a great way to showcase what you can offer for the next dance, party or social event," says Jeff Spicher, CEO of FreeWebsite.com. "On your DJ website, talk about the kind of music you play or show pictures from your latest gig. It's all about creating a positive experience for the new customer, before they even meet you."
About FreeWebsite.com: FreeWebsite.com breaks down barriers to website ownership by providing attractive, easy to maintain websites, complete with content, at a low price. To learn more, visit FreeWebsite.com.