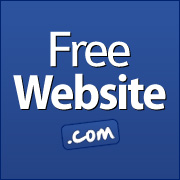 New York, NY (PRWEB) November 03, 2012
Today, FreeWebsite.com released an article about a new program being released called the Copyright Alert System. The system, as reported by a recent CNN article, is being released by popular Internet Service Providers AT&T, Cablevision, Comcast, Time Warner and Verizon to help protect against online piracy.
FreeWebsite.com understands how important a website and digital assets are to a small business. The online portion of a small business is critical to a company's success. If their assets are compromised by someone breaking the law, the entire company could be in jeopardy. FreeWebsite.com fully supports the Copyright Alert System and the good it could do for small businesses operating online.
Jeff Spicher, FreeWebsite.com CEO says, "To a small business, the digital assets are the life line. When these properties are compromised, the very essence of the business is in jeopardy. FreeWebsite.com supports the implementation of a copyright alert system to help protect companies who have websites and online properties."
FreeWebsite.com combines the expertise of esthetically appealing design and SEO-friendly content to make a website successful. The company works with businesses of all shapes and sizes to produce beautiful and valuable websites. With a copyright alert system implemented by popular internet service providers, many of the small businesses and non-profit organizations that FreeWebsite.com works with can have their intellectual rights and properties protected.
About FreeWebsite.com: FreeWebsite.com breaks down barriers to website ownership by providing attractive, easy to maintain websites, complete with content, at a low price. To learn more, visit FreeWebsite.com.