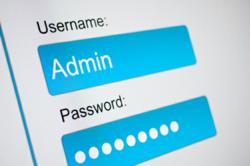 It only takes one successful phishing email for an entire network to become compromised...
New York, NY (PRWEB) November 01, 2012
When things follow a set routine, it's a lot easier to spot unwelcome deviations. But when things are chaotic, like after a devastating hurricane, slipping one "under the radar" gets much easier. With Hurricane Sandy still wreaking havoc throughout the northeast after making landfall in New Jersey Monday evening, rest assured the criminal element will be gearing up for another heyday, just like after tsunamis, earthquakes or any other fierce displays of nature's power. So it's a good bet hackers will be flooding inboxes and social media sites with every imaginable twist for their phishing expeditions.
Phishing emails are malicious emails designed by potential cyber attackers to elicit a desired action, like clicking on a link that leads to a site which will deliver a malicious payload like a virus or rootkit, or entice the victim to enter confidential information like account information, passwords, or even personal data like a Social Security number.
"It only takes one successful phishing email for an entire network to become compromised," said Joe Caruso, founder and CEO/CTO of Global Digital Forensics. "People tend to let their guard down a little bit when confronted with a tragic, heart-wrenching event. That's why all those emails start circulating with fictitious charities and aid groups every time a natural disaster takes place. They play on people's innate goodness to further their own devious ends. It makes me mad on two fronts; one, reputable organizations which are really helping people get readily dismissed for fear it is some kind of scam, and two, they victimize people that are trying to do something good. The victims don't only get swindled out of a donation, but they probably also gave the attacker valuable account information in the process which can lead to further identity theft down the road."
"But sometimes, the prize an attacker is after is even much bigger than that," added Caruso. "Chaos is a wonderfull ally for cyber intruders and attackers, and natural disasters certainly qualify in the chaos category. We're still dealing with the widespread aftermath of Hurricane Sandy in our New York offices right now. But for hackers, it's just another grand opportunity. Designing a clever phishing email and matching website during a disaster event can lead to network intrusions, which obviously can have devastating consequences for any business. When we do cyber penetration testing for businesses, we also offer a thorough social engineering component. And by that I mean we design phishing emails, set up dummy sites and go through all the same steps an attacker would to show businesses where their weak points are on that front and just how serious a threat it is, so that employees can be better educated and trained, policies can and procedures can be updated, revised and refined, and of course to help substantially reduce the likelihood of a successful phishing attack occurring in the first place. It's not uncommon for us to get 70% or more of our targets to divulge the information we are after, like system login information, administrator passwords and that sort of thing. Add a disaster element and it just makes it that much easier. For instance, we could send an email like, "This is Joe with the disaster readiness center contracted by your company, X. We are currently restoring servers affected by the storm. To provide uninterrupted service, we are setting up a temporary portal to ensure continued access. Click on the following link to access the temporary portal and simply sign in with your regular credentials which have already been transferred." Then we create a realistic looking dummy website and off we go. At that point it's just about watching and counting how many people just gave us complete access to the business network, to steal, deliver a malicious payload, or whatever else we would want to do if we were actual attackers."
While GDF penetration testing and threat assessments are invaluable before an attack occurs, sometimes attackers will find that one weak link in the chain and get through. Again, it just takes one employee to unlock the gates. So if an intrusion event does occur, how a business responds will likely make the biggest difference in just how damaging the aftermath of the intrusion or data breach will be.
Global Digital Forensics has emergency incident response teams ready to answer the call 24/7, and with responders positioned strategically across the country, and the globe, GDF's response times are unrivaled in the industry. Simply call 1-800-868-8189 and a team of certified, experienced cyber security professionals will be ready to respond to your immediate cyber emergency, help stop the attack, identify the information compromised, help maintain regulatory compliance and perhaps most importantly, help organizations maintain their integrity and retain the trust of clients, partners and vendors.
*Global Digital Forensics is a recognized leader in the cyber security field. To speak with a cyber security specialist about penetration testing, emergency incident response and/or customizing a security plan tailored to suit your unique needs, call 1-800-868-8189 anytime 24/7. Or visit http://www.evestigate.com for more information.