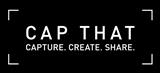 Hollywood, CA (PRWEB) November 01, 2012
Cap That (http://www.capthat.com), the first social merchandise technology to capture any video moment imaginable and transform it into a custom product, has launched to give Assassin's Creed III players the power to choose images from select trailers and emblazon them on controllers, apparel, gadget cases and more. Ubisoft prides itself on innovative, market-first technologies for all its game franchises, and Cap That's new personalized, community-driven merchandise platform provides just that for the legacy of Assassin's Creed.
Creating a new category of merchandise discovery, Cap That transforms personalized products into a socially engaging experience for gamers and fans. Players can capture any moment from their favorite game, movie or video and immortalize it on the item of their choice, share that custom creation with friends to stir up envy and build out their Cap That network. Any creation shared in the Cap That showcase can also be purchased on-demand.
Users can choose from Cap That's wide array of premium video content from partners including Ubisoft and upload any footage they choose via Facebook, Instagram, Viddy or their personal library to create custom-designed objects. Action scenes, victory shots, close-ups and other moments are memorialized in a one-of-a-kind, unique personal memento.
"We have created a playground that empowers users to interact with digital video like never before. Users have the ability to capture their favorite moments from video and turn them into truly unique products, which they then can easily share across their social networks or post to Cap That's showroom for others to see and buy" said David Hibbard, CEO and Co-Founder of Cap That.
A unique, endless discovery portal laid out in mosaic style allows users to browse through their peers' brilliant creations or create their own to share with the world. Content partners can discover how customers want to engage with their brands, and Cap That users enjoy unrestricted creative freedom to create, socially distribute and purchase virtually any custom product they can envision. Cap That brings a new approach to ancillary marketing for brands, giving its customers the power of creative freedom.
Geared up for more partnerships and brand integrations, Cap That launches today as a new way to memorialize, socialize and custom-create any kind of product imaginable. For our Assassin's Creed III hub, please visit http://www.capthatac3.com.
An investment holding of Intertainment Media, one of Canada's leading technology incubators, Internainment also owns and operates a number of key properties including Add Taffy, itiBiti, Ortsbo, DealFrenzy, The Sweet Card and Magnum.
About Cap That
Cap That is a Hollywood, California based company whose patent-pending technology empowers users to stop time and capture the most desired moments in film, television, music, sports, and home videos in order to create one of a kind posters, canvas prints, stickers, skins, apparel as well as virtual creations that can be easily shared across social networks. Visit http://www.capthat.com to learn more.
About Assassin's Creed III:
Set against the backdrop of the American Revolution in the late 18th century, Assassin's Creed III introduces a new hero, Ratohnnhaké:ton, of Native American and English heritage. Adopting the name Connor, he becomes the new voice for justice in the ancient war between the Assassins and Templars. Gamers become an Assassin in the war for liberty against ruthless tyranny in the most stylized and fluid combat experiences in the franchise to date.
Assassin's Creed III spans the Revolutionary War, taking gamers from the vibrant, untamed frontier and bustling colonial towns to the intense, chaotic battlefields where George Washington's Continental Army clashed with the imposing British Army and the tumultuous high seas. Assassin's Creed III will feature unprecedented scope and scale.
For more information on Assassin's Creed III, please visit the Assassin's Creed Official Website: http://www.assassinscreed.com
About Assassin's Creed:
Initially launched in 2007, the first four Assassin's Creed games have sold more than 38 million units worldwide, and the franchise is now established as one of the best-selling series ever. Recognized for having some of the richest, most engrossing storytelling in the industry, Assassin's Creed transcends video games, branching out into other entertainment experiences including comic books, Facebook games, novels, short films and more.