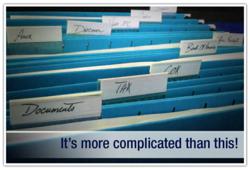 Las Vegas, Nevada (PRWEB) November 02, 2012
IQTAXX, an Income Tax Preparation Company, Now Offers a Free Initial Consultation
IQTAXX, an Income Tax Preparation Company, Recently Announced That It Now Offers a Free Initial Consultation
The qualified staff working at IQTAXX , which serves the tax preparation needs of residents of the Las Vegas area and its surrounding communities, now provides an initial consultation to answer tax-related questions at no charge.
IQTAXX, a full-scale income tax preparation company, recently announced that it now offers a free initial consultation to anyone searching for answers to tax-related questions. This service reflects the company's mission to provide an exceptional level of customer service.
In light of today's tough economic conditions, IQTAXX recognizes the need to assist customers at all levels of income at a cost that they can afford. A free initial consultation enables prospective customers to obtain the answers they need to the questions they have without expending any of their financial resources. This cost-free consultation also allows potential customers to assess the professionalism and expertise of the staff employed by IQTAXX, a critical factor in selecting a tax preparation service.
Believing that "Every taxpayer has the right to optimize their tax refund to the fullest potential," IQTAXX employs only highly experienced tax professionals who have the expertise needed to minimize tax liabilities to the fullest extent for each and every customer. Since the offices are open year round, guidance on tax-related matters is available at all times. It is possible to schedule a free consultation through the convenience of the company's website.
IQTAXX is an income tax preparation company, employing experienced professionals with the expertise to handle a wide variety of tax returns. IQTAXX provides a full range of tax preparation services, including paper filing, electronic filing, and refund anticipation loan services. The website provides additional services for interested individuals, including a Learning Center featuring tax education and additional resources.
IQTAXX
Las Vegas Tax professionals
6620 West Flamingo Road
Suite 3
Las Vegas, NV 89103
702.871.7884
702.933.3127 (Fax)
iqtaxx.com