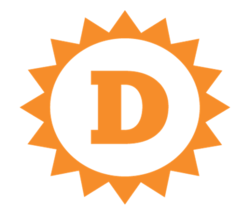 We are excited to grow this focus worldwide with other partner organizations by recognizing Vitamin D Day on November 2nd.
San Diego, CA (PRWEB) November 01, 2012
Organizations across the world are establishing World Vitamin D Day on November 2nd, joining the Canadian founders of this event in promoting vitamin D awareness and action. Nearly 75% of the world's population is vitamin D deficient, according to a scientist panel of 42 vitamin D experts.
GrassrootsHealth is initiating a photo contest to invite everyone to share a photo (with description) about some event that they do to celebrate awareness of the need to correct this deficiency. The winning photographer will win a 1 year supply of vitamin D3 for their own personal use. Interested participants should submit a photo with names, contact information and date of photo to Dphotocontest(at)grassrootshealth(dot)org by Friday, November 9, 2012 for consideration. The contest winner will be announced by December 2, 2012.
November is the beginning of "Vitamin D Winter" in the Northern Hemisphere -- a four-to-five-month period where people's vitamin D levels begin to plummet because there is little UVB in winter sunlight to initiate natural vitamin D production in the skin. Humans make and store abundant vitamin D with sun exposure to the skin in the summer, but overzealous sun protection blocks vitamin D production and puts people in a vitamin D deficit at the beginning of winter that only gets worse by the time spring sunshine returns.
The winter season of colds and flu results from reduced resistance to infections caused by low blood levels of vitamin D during the dark months, scientists interested in vitamin D believe. Randomized clinical trials, the highest level of proof in medicine, have shown that vitamin D improves resistance to infections such as flu and tuberculosis. Insufficient vitamin D is also linked to a wide spectrum of diseases that include diabetes, arthritis, multiple sclerosis, a number of other autoimmune diseases, and also to several types of cancer including breast cancer and colon cancer.
Vitamin D Winter affects all of Canada and the United States down to mid-California in the west and Atlanta in the East. Worldwide vitamin D experts recommend vitamin D blood levels be maintained between 40-60 ng/ml (100-150 nmol/L). Individuals can get a blood test from their care providers or a home test kit through GrassrootsHealth.
"Vitamin D is the raw material that cells in the body require to communicate properly with each other. If you expect sunshine to provide you with vitamin D, then you'd better make sure that the sun is high enough in the sky, because when the sun is low on the horizon it cannot help skin make vitamin D. Basically, if your shadow is longer than your height, sunshine does not provide enough ultraviolet light to make vitamin D. The long shadows we see in November are proof the sun is not doing it for us anymore, and it's time to take care of ourselves," says Dr. Reinhold Vieth, a professor in Nutritional Sciences at the University of Toronto and member of the GrassrootsHealth worldwide vitamin D panel that has established vitamin D recommendations.
A 2012 study published in the "European Journal of Nutrition" by Luxwolda et al. established that natural levels of vitamin D appear to be 45 ng/ml. Researchers discovered this by measuring vitamin D levels in East African tribes. These tribes get their vitamin D from year-round daily sun exposure. Vieth points out this study is important because it establishes what the natural biological vitamin D levels would have been when humans evolved in the "horn of Africa." Canadians with dark skin are even more likely to be vitamin D deficient and need to know their vitamin D levels.
In the winter, when little UVB is available from outdoor sunshine, Vitamin D expert Dr. Robert Heaney, Professor of Medicine at Creighton University and Research Director of GrassrootsHealth recommends oral intake of "35 IU of Vitamin D3 supplement per pound of weight, per day." This would be equal to about 5000 IU/day for a 150 lb. individual.
Background:
The Vitamin D Society dedicated the month of November to Vitamin D Awareness in 2007, to help draw attention to vitamin D deficiency in Canada. "We are excited to grow this focus worldwide with other partner organizations by recognizing Vitamin D Day on November 2nd," exclaimed executive director, Perry Holman.
InspireHealth established Vitamin D Day November 2nd in Canada in 2009. From its humble beginnings in Vancouver it has grown, supported by proclamations in communities across Canada, to an international event. This grassroots public health movement inspired Dr. James Lunney, Member of Parliament for Nanaimo-Alberni, to introduce Bill C-388, An Act to establish National Vitamin D Day. Dr. Lunney reported "saving money on Canada's healthcare budget doesn't necessarily mean cutting back on anything; merely increasing people's dosage of vitamin D can keep people healthier, requiring fewer visits to either the doctor or the hospital."
Joining InspireHealth and Dr. James Lunney in the promotion of Vitamin D Day – November 2nd are GrassrootsHealth, a public health research and advocacy group from San Diego CA, the Vitamin D Council, USA, Oliver Gillie, Health Research Forum, UK and the Vitamin D Society, Canada.
Visit http://www.vitamindday.net for more information.
About GrassrootsHealth
GrassrootsHealth is a 501c3 non-profit public health promotion and research organization with its focus on vitamin D. Forty two of the world's leading vitamin D experts have joined together to form the 'Scientists' Call to Action' with GrassrootsHealth to encourage everyone to get their blood serum levels (25(OH)D) to the 40-60 ng/ml. More information can be found at http://www.grassrootshealth.net