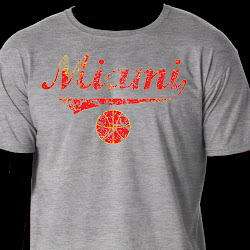 We have tried to build an efficient system that can act as on online store for designers...
Miami Beach, FL (PRWEB) November 01, 2012
Building an online store to sell unique and creative T-shirt designs is no longer an expensive affair. SonicShack, the popular online store for custom T-shirt designing and printing, has recently been redesigned to offer plenty of benefits to the T-shirt designers under the new brand name of TShirt Shack. The remodeled web store of TShirt Shack is any designer's paradise and offers a free program that has been specifically created to help them build their own store. The designing software available in T-Shirtshack makes it a breeze to effortlessly design a whacky T-Shirt. They are only required to choose a T-Shirt and their preferred text. Apart from T-Shirts, it is also possible to sell designs for jerseys, polo shirts, and sweatshirts in this store.
SonicShack has always been one of the most preferred online destinations for custom designing and printing of T-Shirts. Since last five years, they have done well to build an excellent reputation in the market by virtue of their superior designing and printing service. Premium quality of art modification service from them is highly sought after amongst people who prefer their T-shirts to reflect their creativity. With the inclusion of several new features to assist the designers, the company still retains the same efficient team that has been responsible behind the popularity of the company.
Many highly talented designers often struggle to market their designs in this highly competitive market where larger companies make life difficult for them. TShirt Shack has an excellent social sharing feature which allows designers to let the world know about their talent by sharing designs in different social networking platforms. Talking about the new features under the new brand name of the company, the CEO of T-Shirtshack Jim Vincent says, "We have tried to build an efficient system that can act as on online store for designers who find it difficult to brand themselves. Small businesses can join for free and build brand identity in TShirt Shack ". He also added that new features would soon be added to this redesigned web store.