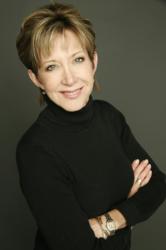 Do encourage civil discussion. Remember, this is an election, not a football game.
Houston, TX (PRWEB) November 01, 2012
With Election Day only five days away, the Facebook posts and Twitter feeds may result in "unfriending" and "unfollowing", but it's the office banter that can be downright dangerous. In her latest blog post for FastCompany.com Expert Perspective Blog Series, success strategist Dayna Steele discusses the workplace dos and don'ts for election week not just for the employees, but for the employers as well.
"As an employer, you should encourage your workers to vote and give them the extra time to do so," says Steele in her blog post, Workplace Dos and Don'ts for Election Week. "Don't tell your employees how to vote or threaten them if they make choices different from yours. We don't do that in the USA."
As both a radio and television talent, Steele had followers long before social media and has learned over the years that even the slightest comment cannot only be taken out of context but can result in larger problems in the workplace. By taking the high road and keeping the negative comments out, Steele says the tension may be kept to a minimum and your job security may be kept in check.
Before writing this blog, Steele solicited advice from her fans, affectionately known as Steeleworkers, about their feelings on politics in the workplace. Two pet peeves mentioned included berating others for their choices and making negative comments about the candidates. The most popular advice given, however, was to never discuss politics in the office…ever…period.
"If a political conversation is inevitable, keep it civil," writes Steele in her blog post. "Remember, this is an election, not a football game."