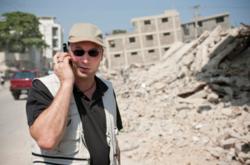 The American Heart Association recommends all families and companies be trained in CPR and First-aid in case of an earthquake.
San Jose, CA (PRWEB) November 12, 2012
Natural disasters seem to be occurring in record numbers, most recently, the horrible devastation caused by Sandy on the East Coast. Every year, tornadoes, fires, hurricanes and earthquakes sweep through various areas of the country wreaking havoc and destruction. Planning and preparation could save lies.
The first step is setting up an emergency plan on how to escape in case of a disaster that includes at least 2 ways out of the house. Prractice these escape routes with your family until it is second nature. Since San Jose is prone to earthquakes, an evacuation plan must be in place. Again have 2 or 3 routes out of the area and a designated place to meet. Plan for different disaster scenarios and practice it until it becomes second nature. During an earthquake, services can be interrupted. It is good to have a contact number of someone that does not live in Santa Clara County. Your family can call that person to find out where everyone else is in case you become separated.
The second thing you should have is an American Heart Association emergency disaster kit. In fact, you should have one of these in home, in all of the cars and at work, since the earthquake could strike at any time. Each kit should contain enough food and water to last a few days. MREs are meals, ready-to-eat that will store for at least 3 years. There are even MREs for people who have food allergies such as gluten, dairy and MSG. Also, blankets, a flashlight, a first aid kit, flares, a lighter, cash, maps of the San Jose area and a hand-crank radio are a necessity for every kit.
Some people require prescription medications, so be sure to have a bag with all the vital drugs and copies of the prescriptions together. In case of an earthquake, it may not be possible to refill the prescriptions right away, so it is imperative that the drugs be brought along. It could be a matter between life and death.
Pets also need to be taken into consideration. Leaving them behind may not be the best option.They would need enough food and water to last them at least 3 days.
Disasters often take people by surprise. In order to survive an earthquake, the family needs to be prepared. The American Heart Association and the American Red Cross teach CPR and First-aid certification classes in the San Jose area. Register for an upcoming safety class and be prepared for the Big One. The American Heart Association in San Jose provides these emergency CPR & First-aid training courses to the public for a small fee. View their upcoming classes here:
http://www.sanjosecprcertification.com