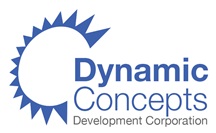 This service provides clients with rapid response to a number of common issues facing many development teams.
New York, NY (PRWEB) November 02, 2012
Dynamic Concepts Development Corp. is proud to announce "Done Right, Right Now". This service provides clients with rapid response to a number of common issues facing many development teams. With the end of the year rapidly approaching, many teams find themselves with difficult deadlines for specific critical concerns in addition to deliverables on existing projects and preparing for 2013. All of these demands consume significant resources.
Adoption of TFS-2012, VS-2012 or other new tools can require cost justification to document the Return on Investment (ROI) and plans to integrate a new technology may require proof of concept implementation before being approved. Instead of investing man-weeks (or longer) of the teams limited resources on the research required, Dynamic Concepts Development Corp. provides complete documentation packages as well as executable demonstrations based on their existing knowledge base and extensive code libraries. Internal resources freed up by this re-allocation are then able to focus on those areas best served by their in depth knowledge of the specific business requirements.
Work on these projects is directed personally by President and Chief Architect, David V. Corbin; ensuring that the result is based on over 30 years of professional development experience in some of the most demanding vertical markets. It was during his tenure as a Senior Field Consultant with Microsoft Consulting Services that he honed his skills at quick engagement, it was often necessary to understand a client's problem and develop an actionable plan in one week or less. Today, as one of the Microsoft ALM Rangers he is directly involved in creating the official guidance on best practices related to Team Foundation Server [TFS] and Visual Studio. These direct experiences, combined with deep connections throughout the industry, result in a value proposition that few providers can match.
Other specialized services provided by Dynamic Concepts Development Corp. include:
PinPoint Technical Plans: Retainer based services providing the level of service needed on a periodic basis. This service is targeted towards clients who will benefit from top level expertise in software development technologies and methodologies, but do not require a long term "40 hour per week" level of involvement. Significant cost savings result, not only from paying only for the required service level, but also from the improved effectiveness of the team as a whole by not having to struggle through unfamiliar territory.
Bridge the Gap: Staff changes are never easy, especially when a senior team member is departing or when integrating a new technology. Finding the right direct-hire can take a significant amount of time. However, an extended search period may risk meeting commitments and objectives. Retaining a consultant who can quickly and effectively engage avoids this risk by allowing the client company to effectively progress while still looking for the best employee for the role.
Dynamic Concepts Development Corp. is offering discounts on these services of up to 20% for the remainder of 2012. Please contact david(dot)corbin(at)dynconcepts(dot)com to see if your team qualifies for a free consultation.
About Dynamic Concepts Development Corporation
Dynamic Concepts Development Corporation is a Boutique Software Development Firm based in Manhattan, NY. Founded in 1984 we have an established reputation as a provider who can be counted on over the long haul. Utilizing dedicated teams with specialized skill sets to provide leading edge custom software solutions to businesses in a wide range of vertical markets including: Finance, Manufacturing, Healthcare and Entertainment.
In addition to software development Dynamic Concepts offers comprehensive consulting services designed to assist corporate development teams in effectively using the latest technology in software development processes. Ranging from prescriptive to on-site, these services enable in-house teams to gain the high end knowledge needed without adding headcount.
President and Chief Architect, David V. Corbin has 35 years of professional experience and is a multi-year Microsoft MVP Award recipient [2008-2011].