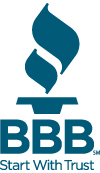 Denver, CO (PRWEB) November 01, 2012
On November 1, 2012, the Better Business Bureau of Denver/Boulder, (BBB) will begin to publish complaints—in their entirety—that it receives online against businesses and charities. The BBB was one of the nation's first resources for consumer information and as time has passed, the level of details provided to the public has evolved.
Prior to this latest improvement, the only information provided about complaints was what type of complaint was filed, (billing, repair, contract issues, etc.) and whether or not it was resolved.
"One of the most common questions we get is, "Well what does the complaint say?" Both consumers and business owners have expressed a desire for the public to see the entire story of the dispute," said Hope Marie Sneed, vice president of development and PR for the BBB of Denver/Boulder. "This development in our free services further helps consumers make the most informed decisions, and as a result, advances marketplace trust in our community."
Complaint details will be accessible from BBB Business Reviews. For each complaint, the BBB will provide the exchange between the complainant and the organization complained about. The BBB does not change the details except to protect privacy rights and to remove inappropriate language. Published BBB complaints will date back to September 4, 2012.
If, in the very rare instance that the BBB cannot edit a complaint sufficiently enough to protect a person's privacy rights, it will not be published. Otherwise, all online complaints received will be published. For more information, visit http://www.denver.bbb.org.
# # # #
About the BBB
The BBB is an unbiased nonprofit organization that sets and upholds high standards for fair and honest business behavior. Businesses that earn BBB Accreditation contractually agree and adhere to the organization's high standards of ethical business behavior. The BBB provides objective advice, BBB Business Reviews , BBB Charity Reports and educational information on topics affecting marketplace trust. To further promote trust, your BBB also offers dispute resolution services for consumers and businesses. The first BBB was founded in 1912. Today, there are 114 local, independent BBBs across the U. S. and Canada. Please visit http://www.denver.bbb.org for more information.