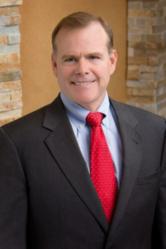 "The best advantage of the full facelift is that it gives better contours and longer lasting results because of the muscle tightening."
Denver, CO (PRWEB) November 03, 2012
Dr. Randy Robinson has performed an extensive number of facelifts over the past 20 years and believes that patients must understand the differences and the advantages of the primary types of facelifts including the short-flap, the mini and the full facelift. All of these procedures eliminate or reduce wrinkles and jowls caused by aging, and in the case of a full facelift, correct more pronounced and developed wrinkles, redundant fat and skin, and drooping muscles of the face.
PART TWO: Advantages of the full facelift:
Gravity and natural aging produce wrinkles, redundant fat and skin and drooping of the muscles in both women and men. The full facelift surgically modifies these conditions and works best for patients that need skin, fat and muscle corrections to achieve optimal aesthetic results.
The full facelift accomplishes better results than the short-flap or mini facelift, due to the more invasive nature of the surgery, allowing for greater tailoring of tissue. In a full facelift, the incisions start in the hairline in front of the ear. They continue within the front part inside the ear, around the earlobe then back behind the ear either along the hairline or into the hairline to hide the scar. Through this incision, the skin is elevated and pulled back and redundant fat is trimmed. The muscle layer itself is then elevated and advanced.
The full facelift requires a longer recovery, usually about 2 weeks, compared to a 1-week recovery for the short-flap and the mini facelift. While there is a small increased risk of nerve injury, advantages usually outweigh this risk.
Dr. Randolph C. Robinson has been practicing cosmetic, oral, and orthognathic surgery for over 20 years in the Denver, Colorado area and all over the world. Dr. Robinson has received numerous awards, co-founded and is actively involved in Face the Challenge, a non-profit organization, and holds appointments in various medical programs and societies. For more information on Dr. Robinson and Robinson Cosmetic Surgery, please visit http://www.RobinsonCosmeticSurgery.com or call 303-792-2828.