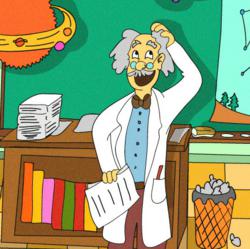 "Data collection, consistent assessment and measurable improvement now drive curriculum instruction." Mike Sullivan C.L.O.
Boston, mA (PRWEB) November 07, 2012
Noyo, a Boston-based educational software company, has responded to teacher feedback and added an assessment piece to help educators make sure they are efficiently teaching vocabulary and tracking achievement. Noyo iPad language apps are structured vocabulary acquisition tools designed by veteran elementary and middle school teacher, Mike Sullivan.
"Data collection, consistent assessment, and measurable improvement now drive curriculum instruction" said Sullivan, who is Chief Learning Officer at Noyo. "Noyo has recently added a new assessment feature to help educators in the evaluation process to seamlessly create SMART Goals and help with the assessment and evaluation process."
SMART goal writing is now a part of every teacher's curriculum. Noyo created its new assessment piece with this in mind. Teachers can use Noyo to create achievement goals that are:
--Specific and Strategic: Noyo's assessment piece is designed to specifically show language vocabulary improvement.
--Measurable: There are three key points of data collection built into Noyo's assessment: time spent on each unit, a tally of how many vocabulary items the student has interacted with, and multiple-choice quiz results, which are automatically scored and expressed as a percentage correct. The Noyo Stats page displays not only the result of each quiz, but also a mean quiz score.
--Attainable: Teachers can assign any of the 8-10 units for student to learn. Data collection for the teacher is just a click away with the "Email your teacher" feature.
--Rigorous, Realistic, Results: Noyo apps contain over 1900 vocabulary words and phrases throughout nearly 200 interactive slides with built in assessment for each unt.
--Timed & Tracked: There are 8-10 assessments in each Noyo app that can be assigned throughout the year and timed and tracked consistently to measure the success of instruction and student achievement.
Noyo's Picture Perfect Language Learning apps contain the following features:
--Over 1900 words and phrases, each reinforced by supporting audio, visual representation, and written translation
--Upwards of 180 custom-illustrated scenes, packed with friendly characters and amusing scenarios
--Audio by professional voice artists who are native speakers
--Built-in assessment questions at the end of each unit
--Check your stats--including how words learned, the time spent learning, and assessment scores--and email them to yourself or your teacher!
--10 targeted units, featuring vocabulary related to: food, ordering at a restaurant, transportation, cities, vacation activities, home and family, sports, animals, school, seasons
--50% volume discount for educators
About Noyo:
Noyo is a Boston-based educational software company dedicated to providing engaging and cost effective language learning tablet apps. Noyo now offers language learning apps for Spanish, French, Portuguese, and Mandarin Chinese. All apps are created by a passionate team of educators, technologists, linguists, and designers. More information can be found at http://www.noyo.com.