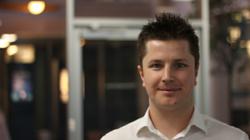 Compare that to Qantas' best fares at the moment, which are sitting around $6,000, and you can see that Cathay's deal offers tremendous value for the money
Melbourne, Au (PRWEB) November 01, 2012
In its weekly news update, Business Travel Management goes over recent news in travel and gives a tip on storing frequent flyer information for easier access. The news roundup includes updates from Cathay Pacific and Virgin Galactic Program.
Cathay Pacific is relatively new to the Premium Economy cabin space. Most of their flights out of Australia and into Europe now feature Premium Economy, which offers seats similar to that of Qantas in terms of the seat's pitch, width, and recline. Recently, Cathay has announced that they will provide an upgraded amenity kit to Premium Economy customers. This is a plus for Cathay's Premium Economy passengers since there are not many other airlines offering amenity kits in their Premium Economy Class.
Cathay Pacific is also currently running some early bird fares to Europe. Their fare for a Premium Economy flight to Europe is about $3,600. "Compare that to Qantas' best fares at the moment, which are sitting around $6,000, and you can see that Cathay's deal offers tremendous value for the money," said Jake Hower, Managing Director of Business Travel Management.
The Virgin Galactic Program's first commercial flight into space was supposed to take place in late 2012. However, they have now pushed the date back to 2014. Therefore, discerning flyers who are awaiting their first flight into space will have to wait longer than expected.
Governments are starting to crack down on excessive data roaming charges in cell phone bills. Data charges are dropping dramatically. "That's good news for travelers," said Mr. Hower. For those who want to learn more details about the crack down on roaming charges, Business Travel Management points to a linked report produced for the Trans-Tasman Alliance.
Business Travel Management also points to an article detailing why two-hour flights to London from Australia is not currently possible before giving a tip on storing frequent flyer information. Aside from detailing why the hypersonic flights are not currently a reality, the mentioned article talks about how some scientists are trying to make the two-hour Australia-London flights possible. Jake Hower then gives a tip on how to store frequent flyer information for convenient access. "A great tip for actually getting them out of your wallet is by storing them on your phone in your 'contacts' list. Just put your airline name and store the number there. Then you will have access to your frequent flyer numbers as long as you've got your mobile with you," said Mr. Hower.
About Business Travel Management
Business Travel Management is a division of Pan Australian Travel Pty Ltd, which has been in operation since the late 1950s. It is 100% owned and operated by two Australian directors, Chris Daniels and Jake Hower.
Chris and Jake came up with the idea for Business Travel Management after they realized that existing travel companies did not cater well to small and medium enterprises. Meanwhile, Pan Australian Travel was already servicing an existing "core" of SME clients, so it already had deep expertise in this market segment.
Therefore, Chris and Jake formed Business Travel Management in 2012 to cater to SME business travelers.
Book your next business trip at http://flybtm.com/.